This event was broadcasted live on December 20, 2020 at 9:00 AM Los Angeles time and 10:30 PM Delhi time.  Please click above to watch the recorded session.
How do we understand the Quran as guidance for humanity?
How can we become in sync with nature and Divine Laws to become a better human being?
Join the speakers address these questions and other aspects of how to understand the Quran.
Presented by Quran Center of Yumna Quranic Education Trust based in Delhi, Inida in collaboration with IslamiCity.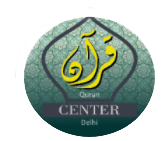 ---
---
Related posts from similar channels: