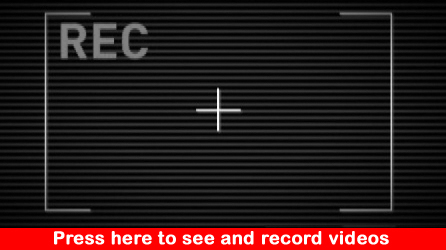 Salam Aleikum and Ramadan Kareem,
Inshallah the blessed month of Ramadan will occur this year on the 27th of May, 2017. We are busy preparing for it, from Iftar plans to purifying our hearts and souls. Here at IslamiCity, we have been bringing stories about Ramadan for the past 22 years to our millions of viewers from over 180 different country.
This year, we would like to hear from you. We want to know how you are preparing for Ramadan, what you love about it, what are your daily challenges (yes coffee!) and how this holy month is bringing you closer to Allah and to be more considerate toward His creation.
Please follow the link below, see what your fellow brothers and sisters are saying, and post a video today, tomorrow and everyday during Ramadan. Share it with friends and family and invite them to like your video and share their thoughts.
Press here to see and record videos
Jazak Allah khairan and may Allah increase your reward during this blessed month.
Mobile users: you will be directed to flipgrid to record your message, please be patient we really want to hear your message.
Content is curated, offensive material will not be published.
Feel free to speak in the language of choice, we will do our best to accommodate you.