Zakat-ul-Fitr must be given before Eid Prayers
"Indeed whosoever purifies himself shall achieve success, and remembers (glorifies) the name of his Lord and prays" Quran 87:14-15
Zakat-ul-Fitr is part of the fast of Ramadan and is characterized by the following elements:
1. It consists of approximately 5.5 pounds of rice, wheat, dates, or similar food items.
2. In USA Zakat-ul-Fitr is estimated to be $15 per family member.
3. It must be given before Eid prayers, unless one has a valid reason for a delay.
4. It should be given on behalf of every member of the household, whether male or female, adult or minor.
If you would like to pay Zakat-ul-Fitr for the month of Ramadan online. Click Here.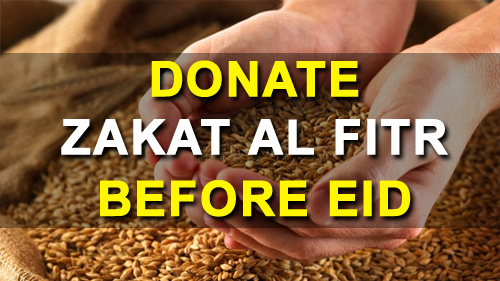 ---
Related posts from similar topics:

---
Related posts from similar channels:

---