Muzaffar Masud Haleem (June 21, 1933 - January 9, 2021)
Muzaffar Haleem, known as Bibi to her family and friends, was a Muslim matchmaker, educator, social worker, poet, cook, musician, a proponent of interfaith dialogue, compassionate supporter of converts to Islam, and most of all, a motivator for young people to connect with their faith.
Bibi was born on June 21, 1933, in Hyderabad, India. Both of her grandfathers served as chief justices of the state of Hyderabad. Her father, Masdullah Jung, was a civil engineer. Her mother, Suliman Sultan Begum, was a homemaker, accomplished poet, and a dedicated social worker. In addition to a sister, Sajida Abdullah, Muzaffar had one brother, Azizullah Jung, who introduced several pioneering business concepts in Pakistan, including a drive-in theater and the first amusement park.
In 1947, Bibi's family migrated from Hyderabad to Karachi to live in the new state of Pakistan that came into existence after British India's partition. After completing her high-school education, she entered the Government College of Women, where she was active in sports, debates, dramas, and stage plays, for which she won numerous awards. She entered the law college in Karachi in 1956. During her second year, she married and decided to end her studies to devote her time and energy to being a homemaker and raising a family. At the same time, she worked with her brother in managing his various business activities.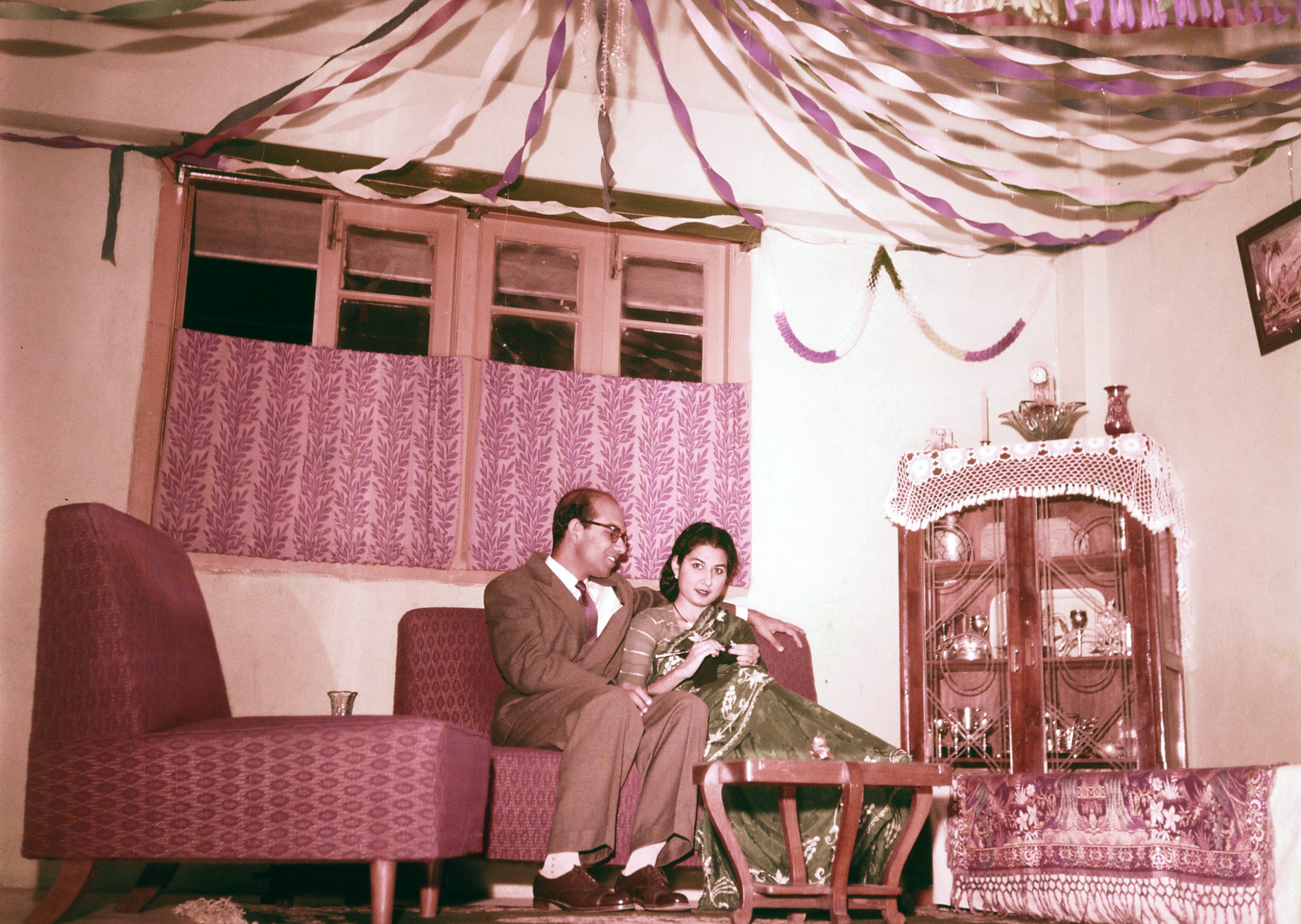 Bibi's husband, Mohammed Abdul Haleem, studied law in Karachi and obtained a Master's Degree in Chemistry and English Literature from the University of Missouri in Kansas City. Upon completing his studies, he returned to Pakistan and joined the Pakistan Council of Scientific Industrial Research as the Chief Patent Officer. He also served as the Chief Editor of the Pakistan Journal of Scientific and Industrial Research. The couple had four sons, one of whom (Najeeb Abdus Samad) died of pneumonia at the age of ten months.
In 1964, the family moved to a small town, Wheatly, outside of Oxford, England, where Mohammed worked for Pergamon Press, which published scientific and medical books and journals. They remained in England for three years, returning to Pakistan in 1967.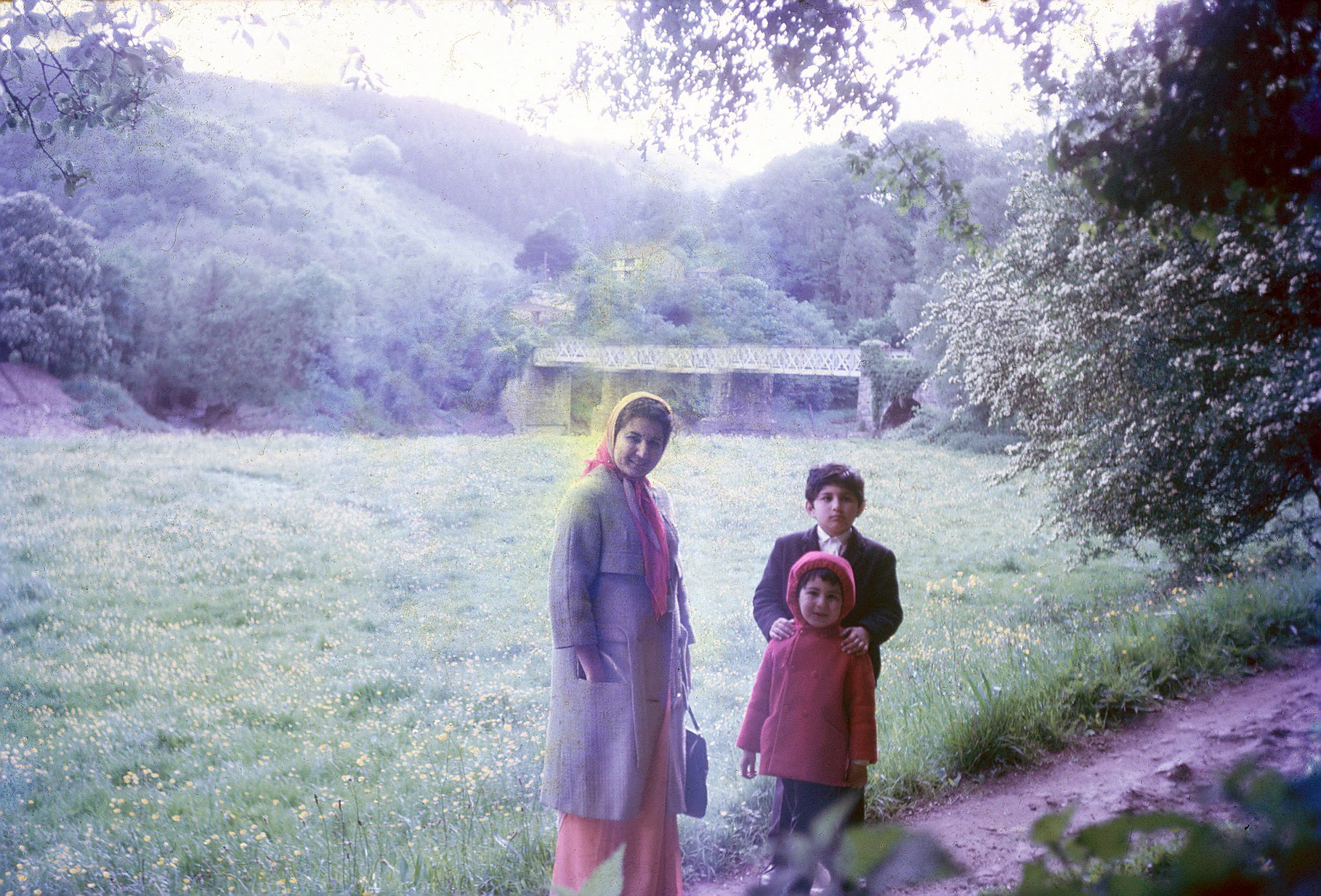 In 1979, their two oldest sons, Aleem and Muneeb, left for the United States to pursue their higher education. Shortly after their departure, the youngest son, Mubeen, was diagnosed with a heart defect. The family moved to Edwardsville, Illinois, where Aleem was studying at Southern Illinois University at Edwardsville. The family pursued medical treatment at St. Louis Children's Hospital for Mubeen. Following diagnosis with a rare medical condition called William's syndrome, which results in cardiovascular impairment and coordination weaknesses, Mubeen had open-heart surgery, followed by lengthy postoperative care and rehabilitation. Mohammed had to return to Pakistan to work. Bibi remained behind to care for Mubeen. Six months later, Mohammed was diagnosed with a tumor. He returned to the United States in 1982 and was diagnosed with cancer of the lymph nodes for which there was no known cure. He lost his battle with cancer on December 11, 1983.
The loss of the man who she used to describe as her "life companion" and a "wonderful father" with whom she had enjoyed a loving and tranquil married life left Bibi at a loss as to how to proceed. Although she returned to Pakistan in January 1984, she decided to move to Los Angeles, U.S.A., permanently in 1986, where the younger son Muneeb had recently graduated from U.C.L.A. and Aleem had also moved to. She lived with her extended family in the same condominium building in California from 1986 until she passed away.
Bibi arranged marriages for Aleem and Muneeb, with two charming ladies, Maleeha and Shahana, respectively. Both the daughter-in-laws provided substantial support to Bibi in all her activities. She was blessed with two granddaughters from Aleem, Nabeeha, and Danya and a grandson and granddaughter from Muneeb, Amir, and Samah.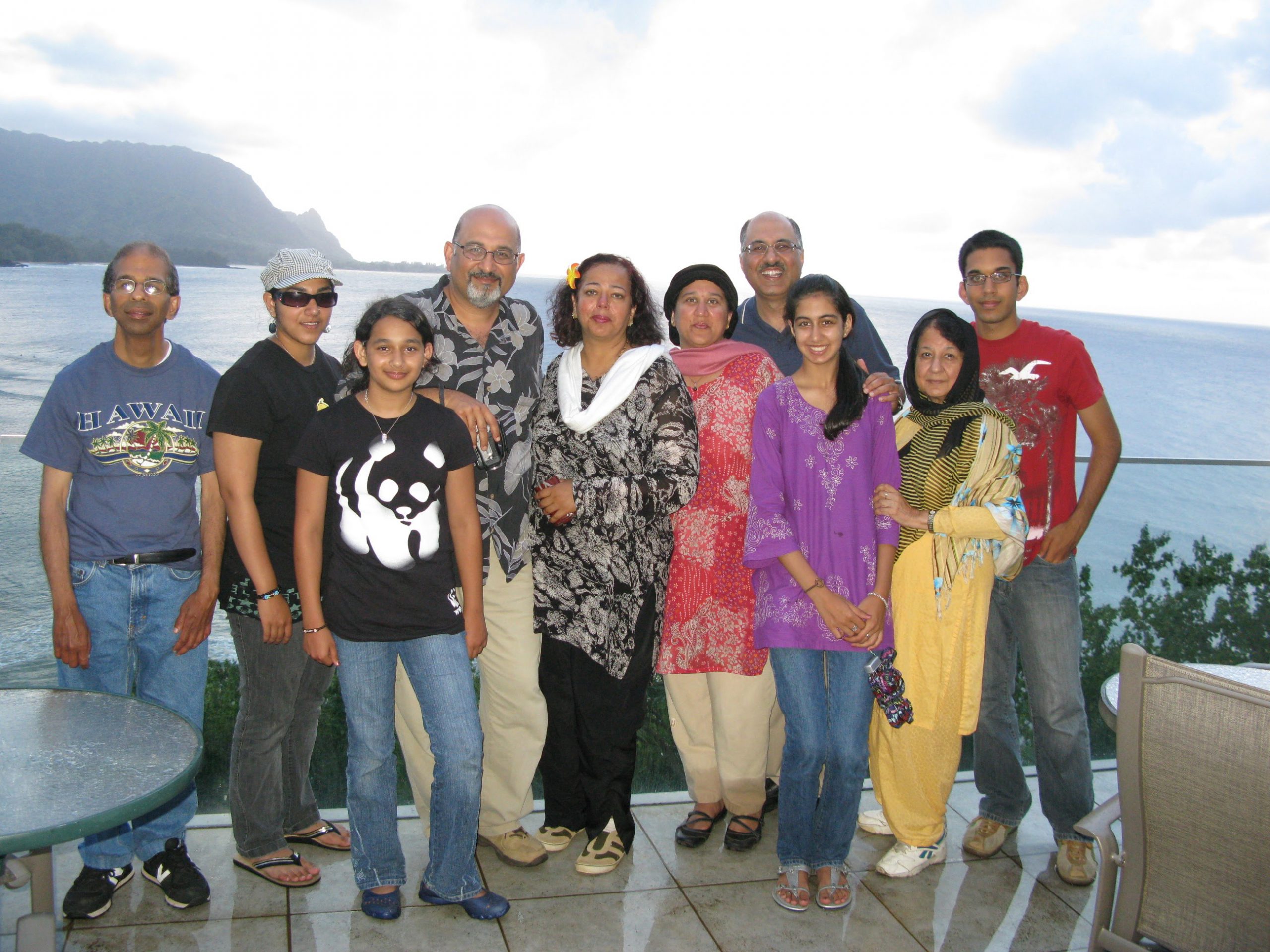 In 1987, Bibi began visiting the Ventura Youth Correctional Facility in Los Angeles to pursue a life-long interest in helping people who wanted to study or convert to Islam. She began visiting the prison on Saturdays with the Muslim Student Association of U.C.L.A., who had started the Incarcerated Youth Tutoring Project. She notably reached out to those who had been deserted by their former friends and families due to their conversions. Other activities for the prison included collecting donations, including copies of the Quran, books on Islam, prayer rugs, headscarves, and food once a month. Bibi encouraged the Muslim Chaplin at Ventura Youth Correctional Facility, Daaiyallah Fardan, to collaborate with Human Assistance and Development International, a California based non-profit organization founded in 1991 by Bibi's sons and friends, to raise funds for the various activities.
Bibi also worked with Shamim Ibrahim, the founder of NISWA, a Los Angeles-based women's organization that provides various services for women, including a shelter for domestic-violence victims. In addition to working in social services, Bibi provided matchmaking services for Muslim boys and girls seeking marriage partners. Several happily married couples are grateful to Bibi.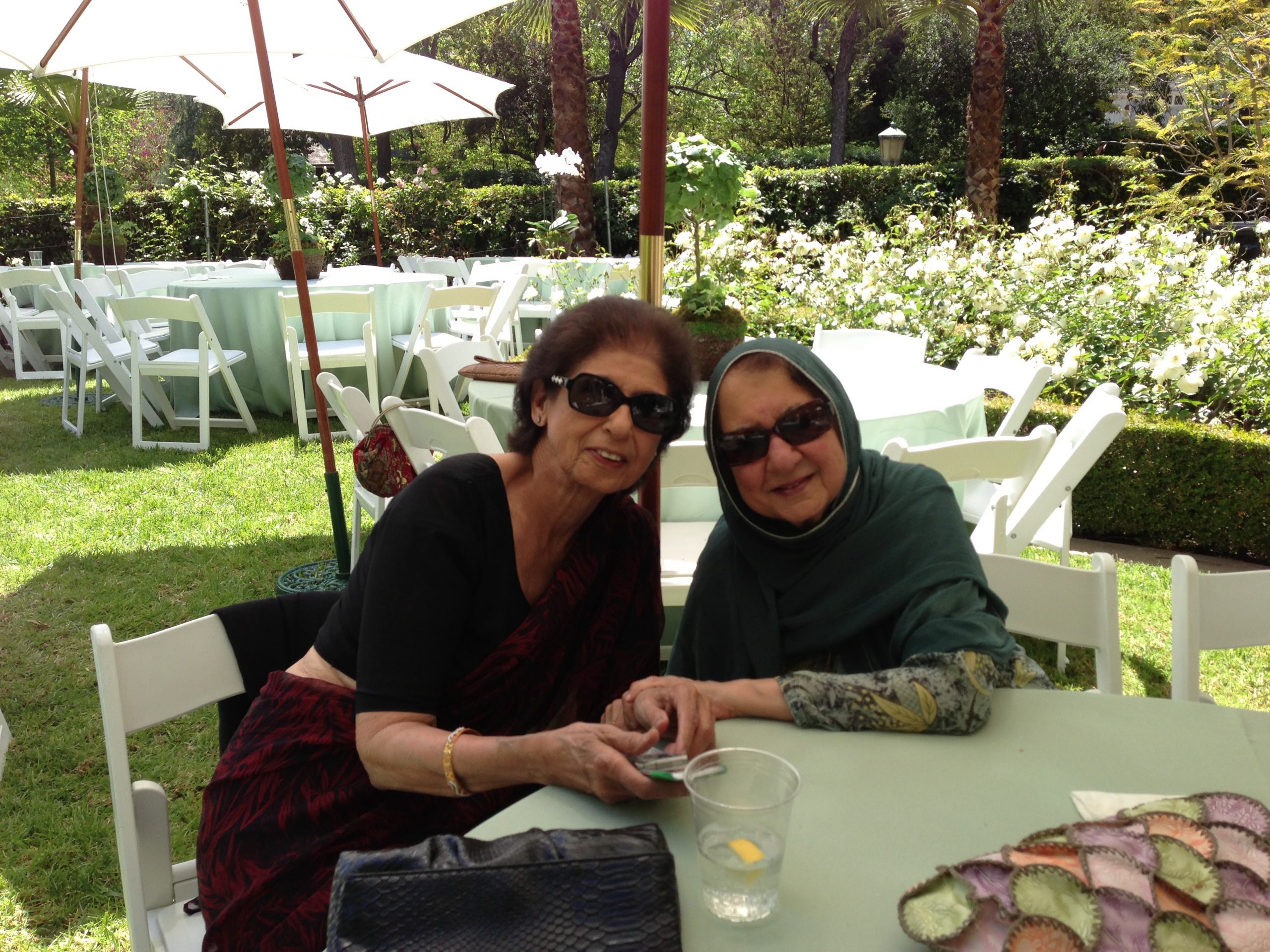 Bibi also worked to promote what she called "Islamically inspired music." Her interest in music extended back to her youth when she preferred socializing and composing songs to studying and her college days when she sang in the choir and took part in music programs. Her interest was rekindled with Mubeen's medical treatments. Like many people with William's syndrome, Mubeen has special musical abilities and inclinations, including musical composition. Bibi helped Mubeen's friend and fellow composer Kacheebe Abdullah establish a company called Sahih Entertainment, which recorded its first album, The State of the Ummah, in 1998. Mubeen composed portions of some of the songs, one of which was sung by Bibi. Her support of Kacheebe's work reflected her long-term interest in helping young people strengthen their faith.
Bibi's pride and joy was when her sons and their friends Dr. Dany Doueri, Amr Saemaldahr, and others created the online Muslim community known as IslamiCity in 1995.
Bibi's involvement with IslamiCity was focused largely on the Islamic Information Network, which provides free Islamic literature upon request. She was referred to as "Mother of IslamiCity" by Azizah Magazine. Bibi communicated both with people inquiring about Islam and with recent converts. She arranged conference calls for people wishing to make the declaration of faith (shahadah), which marks their entrance into the Muslim community or place them in contact with support groups and people close to where they live. She also arranged meetings and get-togethers for women who were new to Islam.
Her focus on new Muslims was inspired by her own experiences as a new immigrant to a non-Muslim environment. At the time of her son's treatment and her husband's illness, she was frustrated by loneliness and feelings of isolation. This concern is reflected in a book she co-authored with Betty (Batul) Bowman: The Sun is Rising in the West: New Muslims Tell about their journey to Islam, which presents interviews with new American Muslims discussing their conversions. Bibi's purpose in writing the book was to enable new Muslims to learn from each other's experiences and to realize that they are not alone.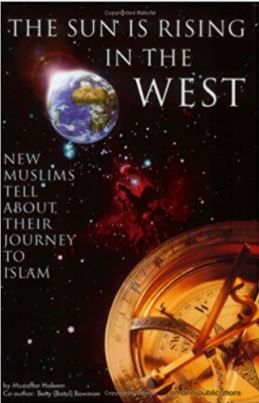 Bibi's involvement in dialogue and understanding extended to bringing various people within the Muslims and of other faith together. She was involved in interfaith dialogue through a group called "Cousins," which comprised of women from Jewish, Christian, and Muslim faith. She was also passionate about being involved in a friendship circle called "Together," which brought people from different religious backgrounds to discuss social issues. Bibi believed that the experience of learning about other faiths and cultures, as well as presenting and teaching about one's own, is invaluable. She believed that this was particularly important in the aftermath of 9/11 when national awareness of the need to learn more about Islam became center stage. Every bit as important for Bibi was the tangible symbolism of Jewish and Muslim friendship shown when she and the Jewish founder of Together, Rebecca Rona, appeared together, shattering stereotypes of Jewish-Muslim conflict by reflecting the reality of mutual understanding, appreciation, and friendship.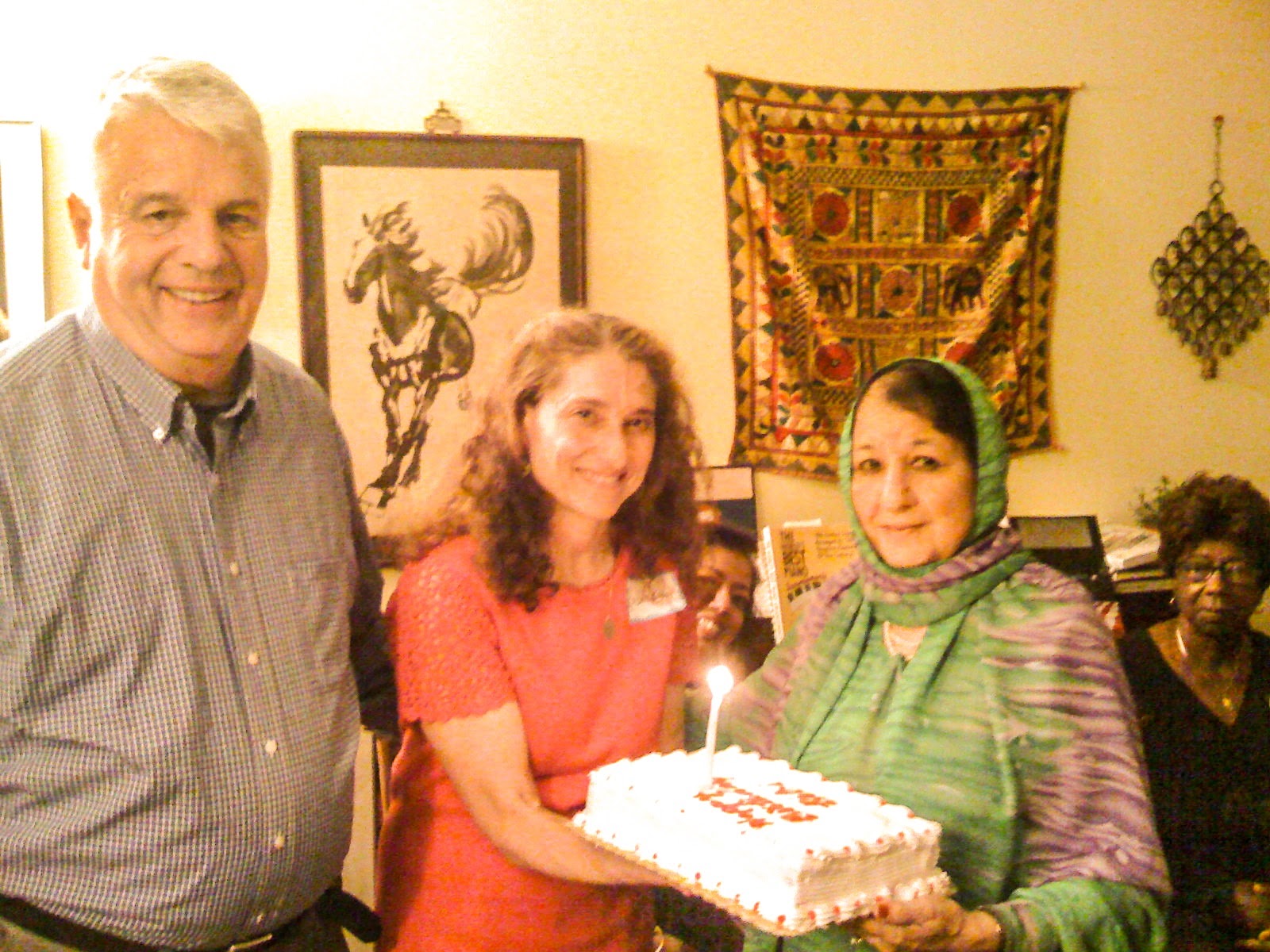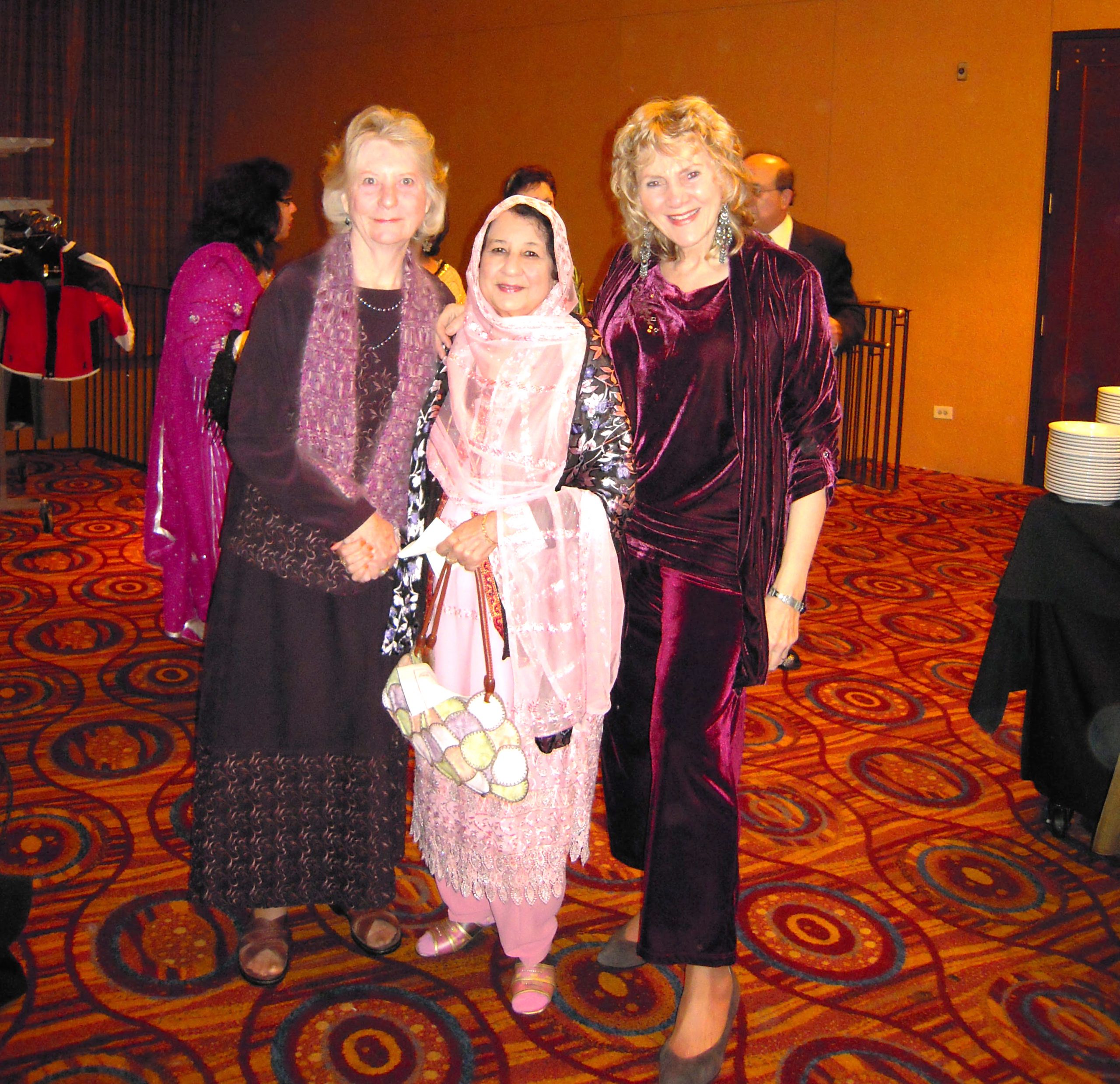 Bibi was diagnosed with Alzheimer's disease in 2013. She bravely battled the disease and remained independent until 2018. During the last three years of her life, she was a source of blessing and joy for all her family and never complained about any ailment. She had a constant stream of family and friends visiting her, even though she did not recognize them. She had two wonderful caretakers from Indonesia, Sister Mei, and Sister Nur, who took care of her like their own mother.
She took her last breath holding her granddaughter Nabeeha's hand at 8:10 pm January 9, 2021, surrounded by her three sons and daughters-in-law. She was washed, shrouded, and kept at home. On January 10, 2021, she was taken to her final resting place at the Muslim Cemetary of Westminister Memorial Park in Westminster, California.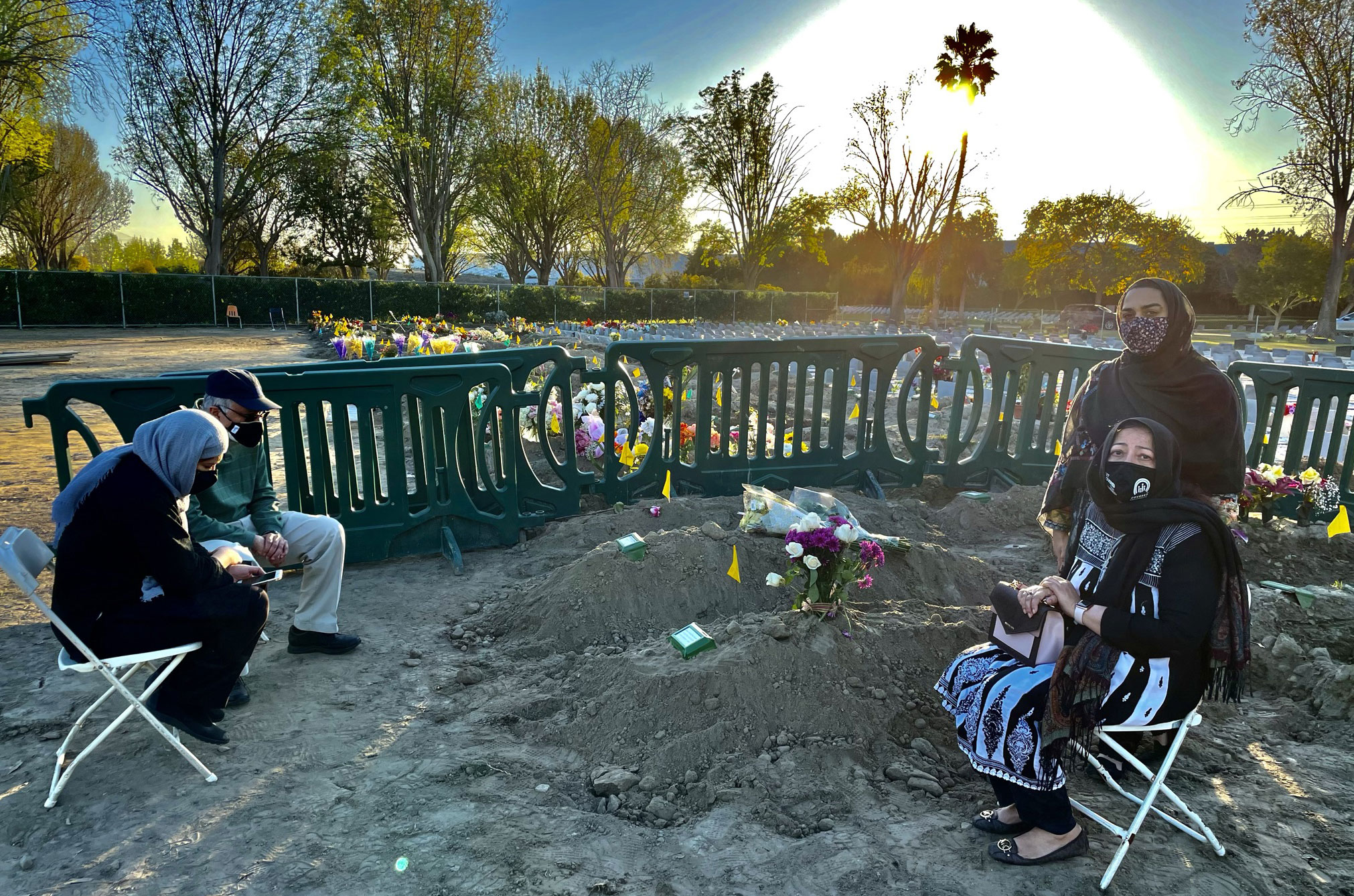 She was a favorite niece, favorite cousin, favorite aunt, favorite in-law, favorite grandmother, and a special friend to everyone that knew her. Memories of her will be cherished and continue to inspire family and friends.
If you knew Bibi, please share your thoughts or anecdotes in the comment section below.
---
( Adapted from the bio of Muzaffar Haleem in the book Notable Muslims: Muslim Builders of World Civilization and Culture by Dr. Natana Delong-Bas )
Other References:
The Sun Is Rising in the West: Journey to Islam: New Muslims Tell About Their Journey to Islam by Muzaffar Haleem and Betty Batul Bowman
Collection of Na'at (poetry in praise of the Prophet Muhammads) by Muzaffar Haleem
Memorial: Muzaffar (Bibi) Haleem (Jan 17, 2021)
Covid is making Muslim burials incredibly difficult by Vice News (Feb 3, 2021)
---
Category:
Featured, Life & Society
Topics:
American Muslims, Interfaith, Media, Nasheed, New Muslims, Obituary, Social Change
Values:
Charity, Contentment, Education, Love, Peace, Trust In Allah (Tawakkul)
---
Views:
6821