The following are the Imams who led Taraweeh & Tahajud Prayers in Masjid Al-Haram Makkah, Ramadan 2019 (1440 AH).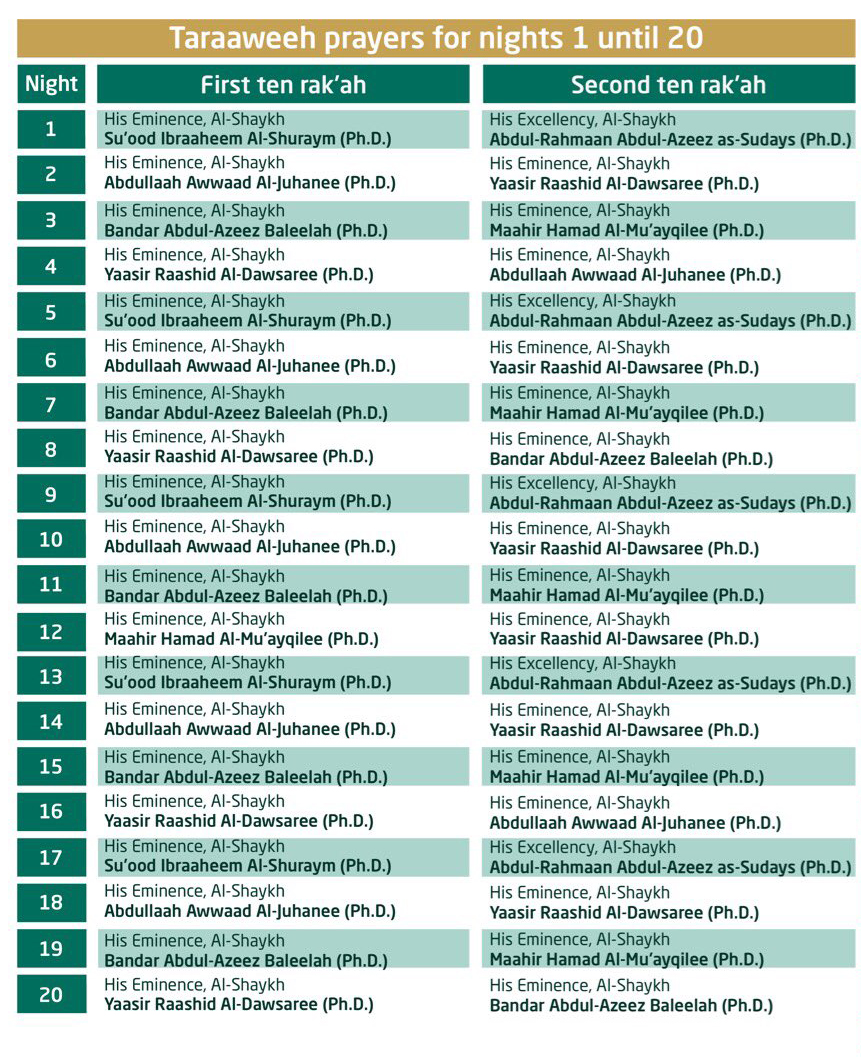 For Taraweeh Prayers videos both in Makkah and Madinah, Ramadan 2019 (1440 AH) please click here. For previous years click here.
Powered by IslamiCity Quran Phonetic Search 
Spell Arabic your own way and Search the Quran like never before.

---
---
Related posts from similar channels: