October 15, 2023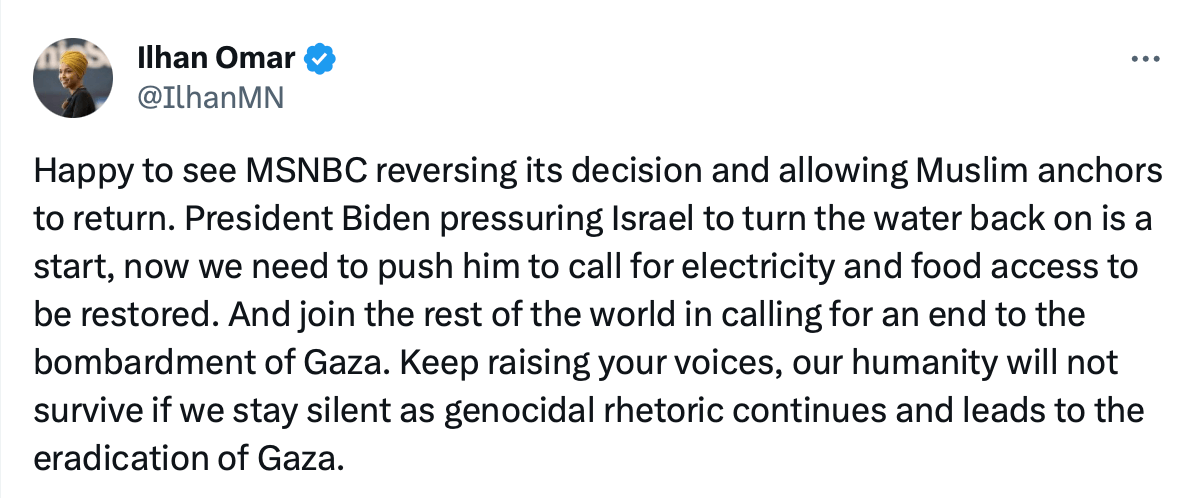 ---
October 14, 2023
LONDON: Two sources have confirmed to Arab News that US news network MSNBC has suspended the shows of three Muslim anchors amid rising tensions in Gaza.
Earlier today, Semafor revealed that Mehdi Hasan, Ayman Mohieddine and Ali Velshi were "quietly taken out of the anchor's chair since Hamas' attack on Israel."
According to Semafor, the left-leaning news network did not air a scheduled Thursday night episode of "The Mehdi Hasan Show," and dropped a plan for Mohieddine to anchor Joy Reid's show on Thursday and Friday. Sources also revealed that Velshi was being replaced by another anchor for his upcoming weekend shows.
MSNBC, however, "vehemently pushed back against any notion that either Hasan or Mohieddine were being sidelined in any way," Semafor added.
But two Arab News sources directly involved with the decision within MSNBC have confirmed the suspension.
"There is a lot of unclarity over what happens next," said one source. "But the mood is very similar to what had happened post 9/11 with the whole you are either with us or against us argument," he added.
"Sadly, this has now gone beyond political views and is targeting anchors of a particular faith," he said.
Arab News approached MSNBC but the network did not respond for comment by the time this story was published.
While Velshi is still reporting from the ground on other shows, what Arab News sources confirm is that the shows have been suspended and the future of the three anchors at the network is unclear.
---
Yahoo News: Inside MSNBC's Middle East conflict
MSNBC has quietly taken three of its Muslim broadcasters out of the anchor's chair since Hamas's attack on Israel last Saturday amid America's wave of sympathy for Israeli terror victims. More..