In past years we have repeatedly witnessed the killing of black Americans by law enforcement. The recent death of George Floyd in Minneapolis touched the consciousness of not only people in the USA but also the world.
During these times, we look for guidance and answers in our faith traditions and shared humanity that will help us create a just and equitable society for all people. As Muslims, we are inspired by the last sermon of Prophet Muhammads in which he said, "Neither is the white superior over the black nor is the black superior over the white -- except by piety."
Below are some quotes of wisdom that remind us of our responsibility towards racial equality and social justice. These are formatted for print-ready posters in 18" X 24' size. Feel free to download and use them for rallies and social media.
You can print these at your local: Kinkos - Staples - Office Depot - Other Printer.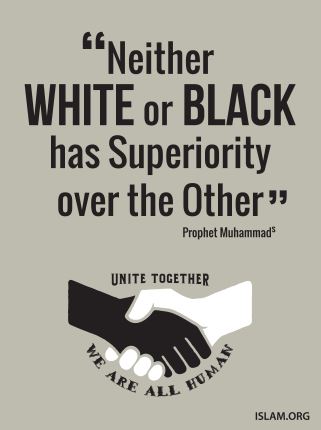 Download PDF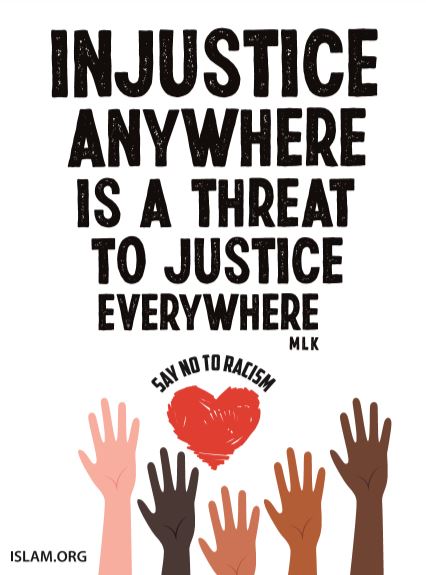 Download PDF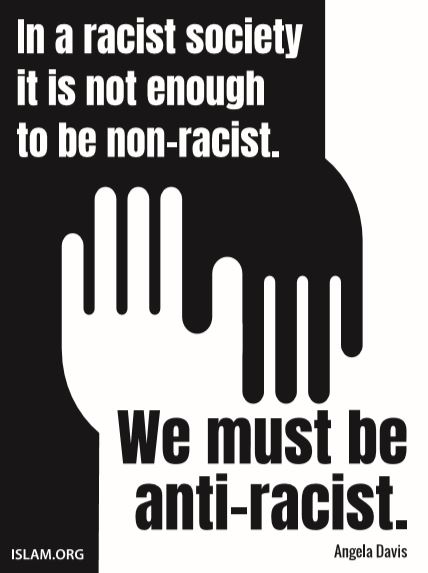 Download PDF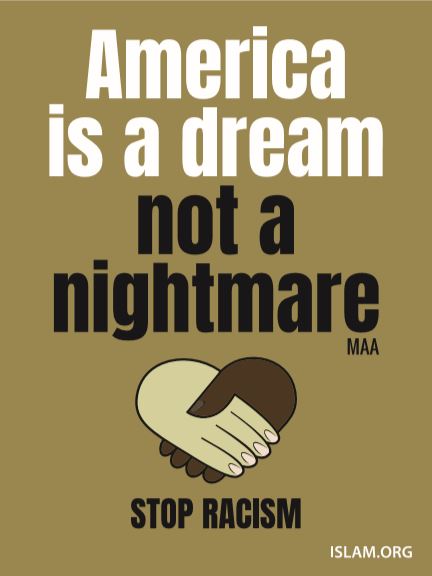 Download PDF
Posters Designed by Erum Anwar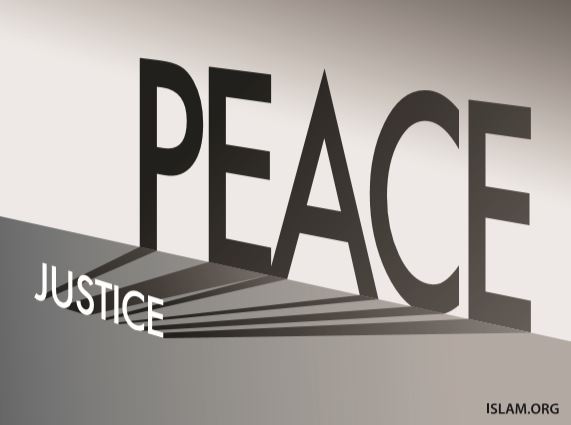 Download PDF