Creating America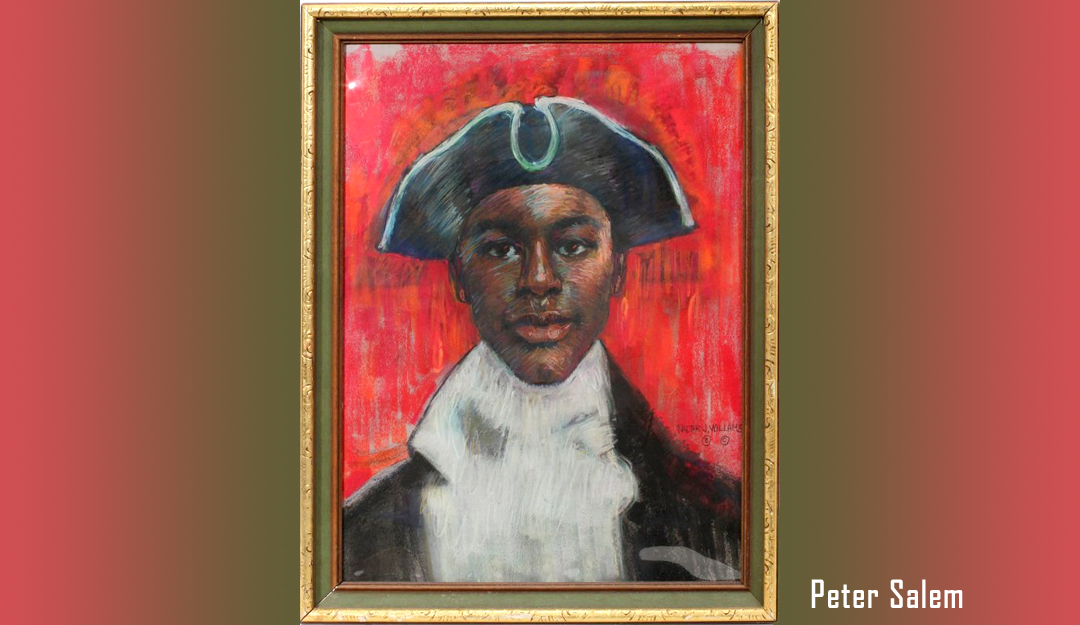 Muslims were part of the US from its very beginnings. Among those who served under the command of chief of the continental army, General George Washington, in the war against British colonialism were Bampett Muhammad, who fought for the Virginia Line between the years 1775 and 1783, and Yusuf Ben Ali, who was a North African Arab. Some have claimed that Peter Buckminster, who fired the gun that killed British Major General John Pitcairn at the battle of Bunker Hill, and later went on to serve in the Battle of Saratoga and the battle of Stony Point, was a Muslim American. This may be so, but the chief ground for the claim is that Buckminster later changed his surname to Salem or Salaam, the Arabic word for peace. But clearly, Washington, later America's first president, didn't have a problem with Muslims serving in his army. By giving these Muslims the honour of serving America, Washington made it clear that a person did not have to be of a certain religion or have a particular ethnic background to be an American patriot. Trump seems to want to overturn that venerable American principle.
The largely Muslim kingdom of Morocco, incidentally, was the first country to recognise the US. In 1786, the two countries signed a treaty of peace and friendship that is still in effect today, the longest unbroken treaty of its kind in US history
Building its cities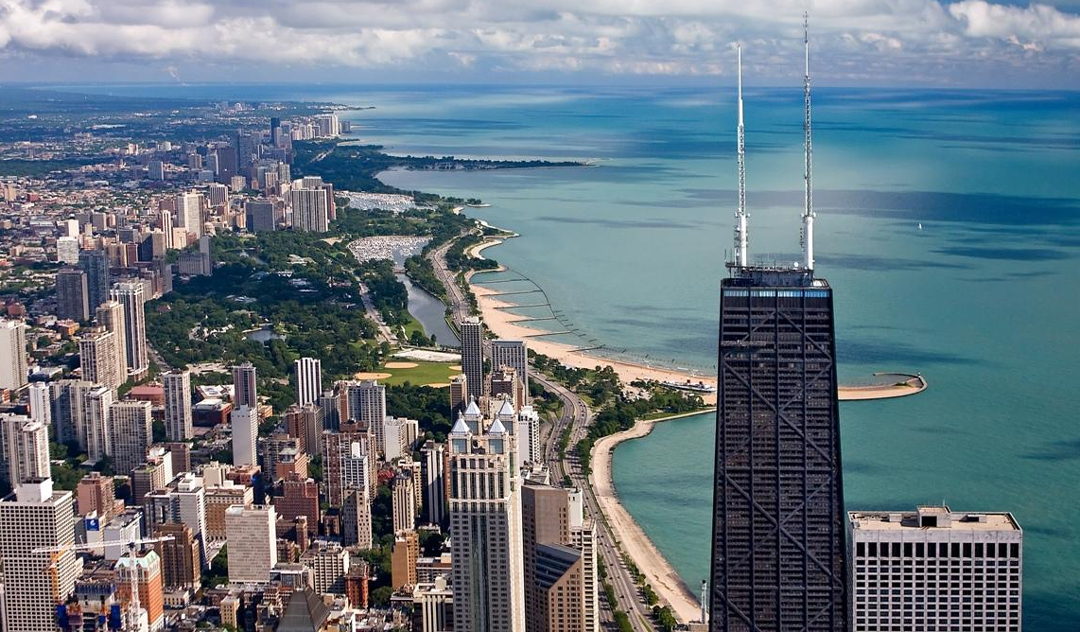 The US wouldn't look the way it does if it weren't for a Muslim, Fazlur Rahman Khan. The Dhaka-born Bangladeshi-American was known as the "Einstein of structural engineering". He pioneered a new structural system of frame tubes that revolutionised the building of skyscrapers. That system consisted of, as he once described it, "three, four, or possibly more frames, braced frames, or shear walls, joined at or near their edges to form a vertical tube-like structural system capable of resisting lateral forces in any direction by cantilevering from the foundation".
The result was a new generation of skyscrapers that reduced the amount of steel necessary in construction and changed the look of American cityscapes. Islamist terrorists may have blown up the World Trade Center, but without Khan's innovation of the framed tube structure, the twin towers probably wouldn't have been constructed in the first place. Nor would the John Hancock tower, with its distinctive exterior X-bracing (devised by Khan) or the Sears tower (also made possible by Khan's variant on the tube structure concept, the system was the so-called "bundled tube") both in Chicago. The Sears Tower was for nearly 25 years from 1973, at 108 stories and 1,451ft (442m), the tallest building in the world. Khan died in 1982, but his innovations have proved key for future skyscrapers – including the 2009 Trump International Hotel and Tower in Chicago.
Among other buildings on which Khan served as structural engineer is US Bank Centre in Milwaukee and the Hubert H Humphrey Metrodome in Minneapolis. He also worked on the United States Air Force Academy in Colorado, where officers are trained. If it weren't for this Muslim, arguably, the US air force wouldn't be quite so good at its work that, as we know, sometimes involves bombing other countries, some of them populated chiefly by Muslims.
Living the American dream
Shahid Khan is the personification of the American dream. The Pakistan-born billionaire arrived in the US aged 16 on a one-way trip to the University of Illinois in Urbana-Champaign. "Within 24 hours, I had already experienced the American dream," Khan said, by which he meant he found a job for $1.20 an hour washing dishes — more than the vast majority of the people back in Pakistan earned at the time. He started a car-parts business after university. Now, the 65-year-old – best known in the UK for owning Fulham FC – is the head of the $4.9bn (in sales terms) auto-parts company Flex-N-Gate, the 360th richest person on the planet and three years ago Forbes magazine put him on its cover as the face of the American dream.
Helping Hillary to the White House
Huma Abedin may be America's most powerful Muslim woman. The 39-year-old Kalamazoo-born political staffer is a long-time aide to Hillary Clinton and was her deputy chief of staff at the State Department. She currently serves as vice chairwoman of Clinton's 2016 campaign for president. But can she be trusted? In 2012 five Republican Congress members wrote to the State Department inspector general and claimed that she had "immediate family connections to foreign extremist organisations". The claims were refuted and the allegations dismissed by the Washington Post as "paranoid", a "baseless attack" and a "smear". Republicans baselessly smearing Muslims? At least Donald Trump is around in 2015 to stand up against that kind of thing.
Treating the sick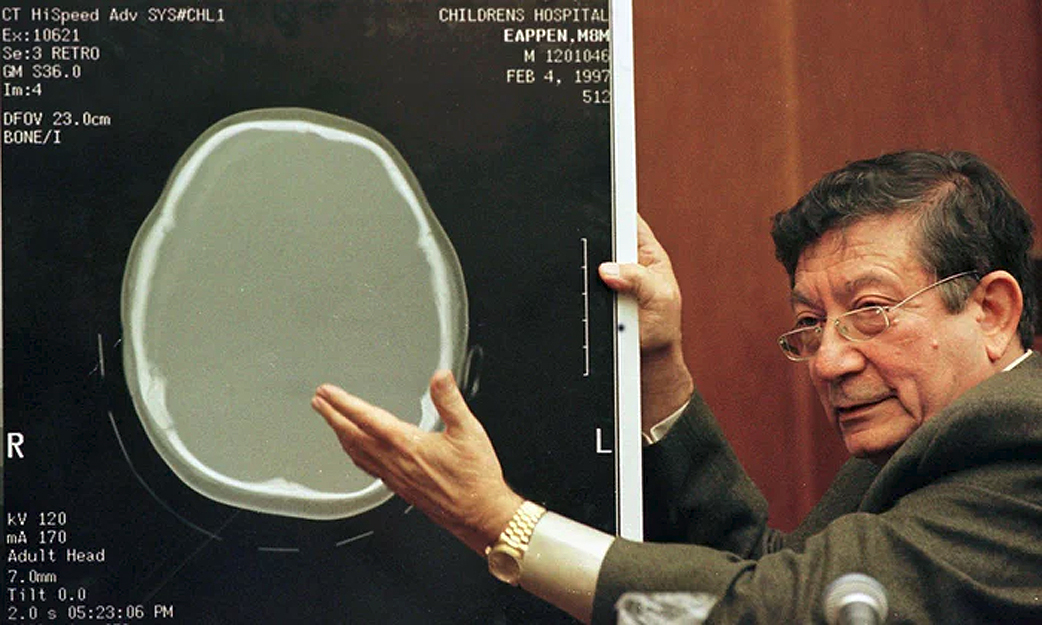 Without Ayub Ommaya lots of people, some of them American, would be dead or suffering appalling pain. In 1963, the Pakistani-born Muslim neurosurgeon invented an intraventricular catheter system that can be used for the aspiration of cerebrospinal fluid or the delivery of drugs. What that means is that a soft, plastic, dome-shaped device is placed under the scalp. This so-called Ommaya Reservoir is then connected to a catheter that is placed into your brain. The reservoir is used to provide chemotherapy directly to the site for brain tumours. He also developed the first coma score for classification of traumatic brain injury and developed, too, the US's National Center for Injury Prevention and Control, which, as part of its mission, focuses on traumatic brain injury.
Giving hip-hop its greatest MC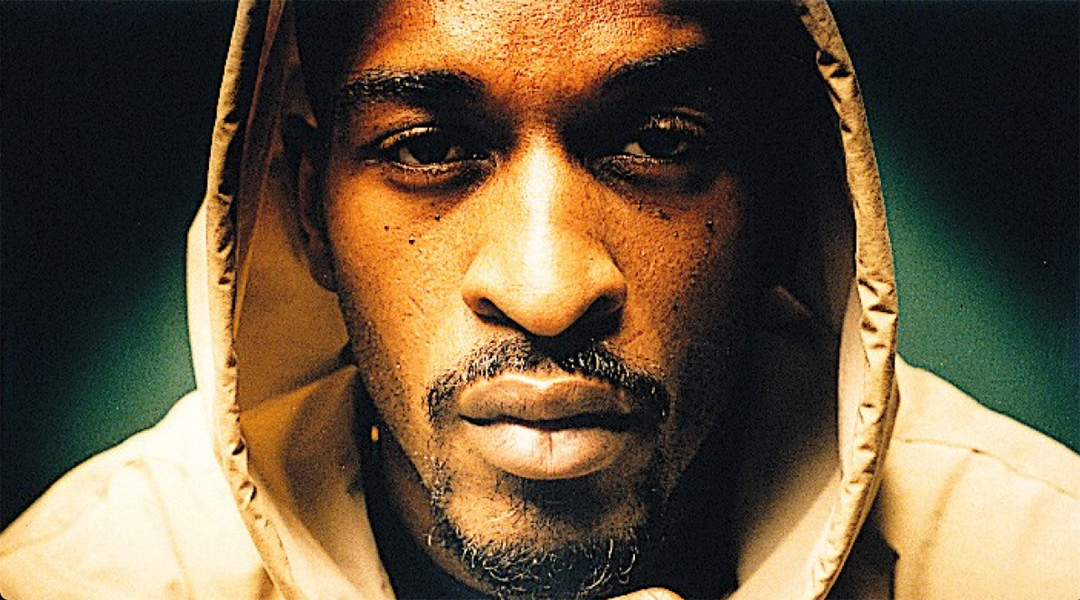 For many music fans of the 80s and 90s, hip-hop was the first, thrilling, exposure to Muslim culture and the religion of Islam. After the early days of breakdancing and braggadocio, it found room for a spiritual and religious element. The range of Muslim rappers spans the obvious – Yasiin Bey (the Artist Formerly Known As Mos Def) – and the superficially unlikely – T-Pain, taking in such luminaries as Nas, Andre 3000, Lupe Fiasco, Ice Cube and Busta Rhymes.
The expression of Muslim belief through hip-hop has frequently been mediated through fringe groups such as the Nation of Islam and the Five-Percent Nation, and the language they use has bled into the rap argot. A lot of this is down to Rakim, perhaps the first and most prominent Muslim rapper to speak openly about his faith. As one half of Eric B & Rakim, the man known to his mum as William Griffin – but to fans as Rakim Allah – dropped frequent allusions to Muslim religion and culture into songs that quickly propelled him to the top of the MC list. While artists such as Jay-Z and the Notorious BIG went on to wider fame and bigger sales, Rakim is still regarded in many quarters as the greatest rapper in history. His unique flow and gravitas helped to usher in the brilliant "Afrocentric" era of hip-hop in the late 80s, and allowed more Muslims to profess their faith on record.
Established classic rap albums like KMD's Mr Hood (1991) and Brand Nubian's One for All (1990) were made possible by this strain of Muslim influence. There's an often jarring disconnect between songs about dealing dope and love of Allah on releases by such influential artists as Scarface and the Jacka, and modern mainstream hip-hop is markedly less vocal about Islam. But perhaps that's because its deep, important impact on the music and culture is so long-standing and obvious that it no longer needs saying out loud. Andrew Emery
Inventing the ice-cream cone
Picture the scene. It's the 1904 St Louis Worlds Fair. An ice-cream vendor has run short of dishes. I predict a riot. How are God-fearing Americans supposed to eat their ice-creams now? Lick them from cupped hands like animals or something? That's not America. That isn't even Italy. Thankfully, at the next booth is a Syrian Muslim immigrant. Ernest Hamwi is selling something called zalabia, a waffle-like confection. He rolls a waffle into a conical shape to contain the ice-cream, thus inventing the world's first edible cone. But not the last. Business acumen and community spirit rolled up into a delicious proposition: how could you refuse that, America? Nowadays incidentally, the zalabia is so integrated into American society that Martha Stewart has a recipe for it.
Being sporting heroes
Trump tweeted the following earlier this week: "Obama said in his speech that Muslims are our sports heroes. What sport is he talking about, and who?" One of those sports heroes is, Mr Trump, someone you've met before. Here are some clues. He was known as the Louisville Lip. He was three times World Heavyweight Boxing Champion. Oh yes, and in 1965 he changed his name from Cassius Clay to Muhammad Ali and later gave interviews explaining his perspective on his new faith. Now you remember. He's the same guy you met in 2007 when he presented you with a Muhammad Ali award. In May, you posted a photo on Facebook posing with the great Muslim sporting hero and claimed then that he was your friend.
Barack Obama was making a point after the San Bernardino shootings. "Muslim Americans are our friends and our neighbours, our coworkers, our sports heroes. And yes, they are our men and women in uniform who are willing to die in defence of our country," he said, speaking from the Oval Office. "We have to remember that." Here are some more sports heroes he might have meant. Basketball icons Shaquille O'Neal and Kareem Abdul-Jabbar, the latter perhaps the greatest NBA star after Michael Jordan. Hakeem Olajuwon, 52, Hall of Fame NBA centre. Oh yes, and Mike Tyson, who set the record as the youngest boxer to win the WBC, WBA and IBF heavyweight titles aged 20.
Promoting diplomacy
Farah Pandith worked in the George W Bush administration at the National Security Council as a director for Middle East Initiatives and then in the Department of State as adviser on Muslim engagement in Europe. In 2009 she became Hillary Clinton's envoy to the world's Islamic communities. She argues that Islamic State is exploiting a crisis of identity for young Muslims. "Muslim millennials are growing up in a post-9/11 world and are asking questions about culture versus religion, being modern and Muslim. The people who are answering their identity crisis questions are not parents or family or community voices that in the past may have helped young people navigate their identity. Instead, they're going online to Sheikh Google. The loudest voices are those of the extremists that know how to shape the way young people see everything."
Fighting injustice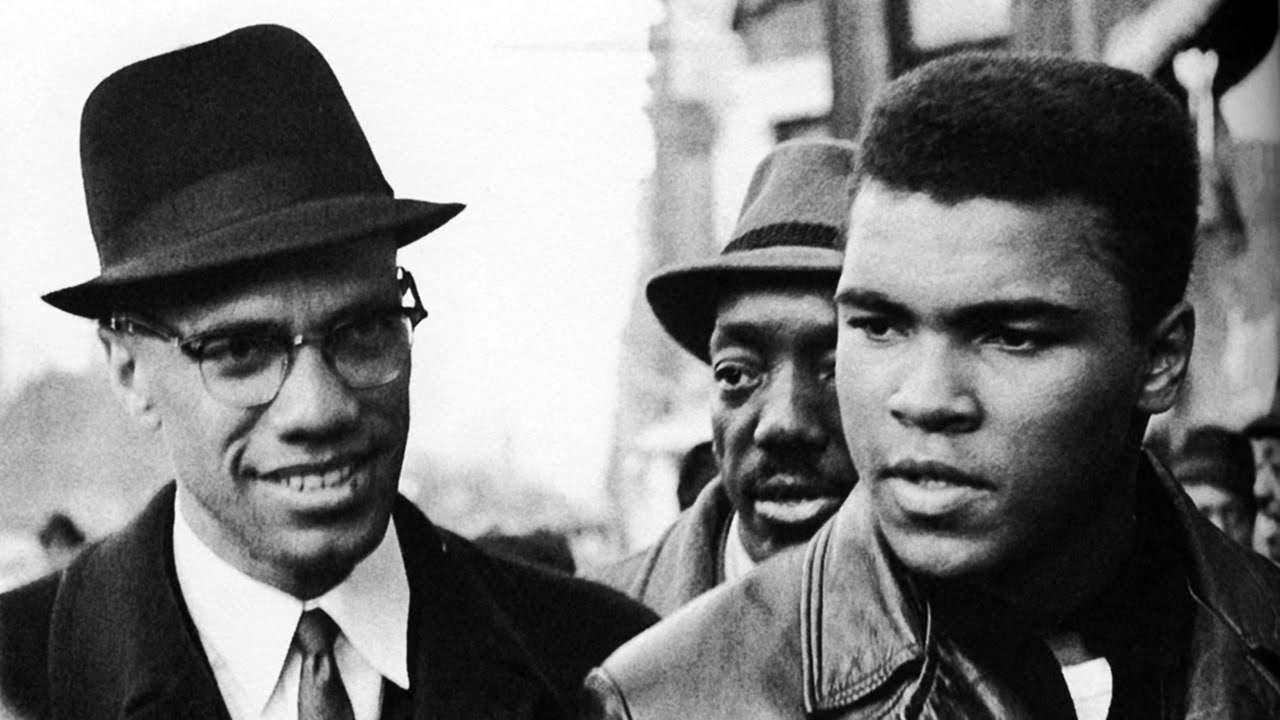 After the end of slavery in the US, many African Americans began to move to cities in large numbers. But because of restrictive housing and employment policies, the result was that many lived in troubled ghettos. In such a context, some African Americans returned to what they believed to be the religion of their ancestors. Many of them were attracted, during the 1950s and 1960s, to the brilliant oratory of a spokesman for the Nation of Islam, who was born Malcolm Little in 1925, but became famous as Malcolm X, the Muslim convert who cast off his slave name and exhorted African-Americans to cast off the shackles of racism "by any means necessary", including violence – a message contrary to his fellow civil rights activist Dr Martin Luther King, who called for non-violent civil disobedience. "I don't even call it violence when it's in self-defence," he said once. "I call it intelligence."
Advancing science
Ahmed Zewail won the Nobel prize for Chemistry in 1999, becoming thereby the first Egyptian-born scientist to do so. He is known as the "father of femtochemistry" and for doing pioneering work in the observation of rapid molecular transformations. Zewail, now 69, has spent most of his life in the US where he is now professor of chemistry and physics at Caltech and director of the physical biology center. He joined President Barack Obama's presidential council of advisers on science and technology (PCAST), an advisory group of the nation's leading scientists and engineers to advise the president and vice president and formulate policy in the areas of science, technology, and innovation in 2011. When he joined PCAST the White House hailed this Muslim Egyptian-American as one who is "widely respected not only for his science but also for his efforts in the Middle East as a voice of reason". Postage stamps have been issued to honour his contributions to science and humanity.
Bringing the laughs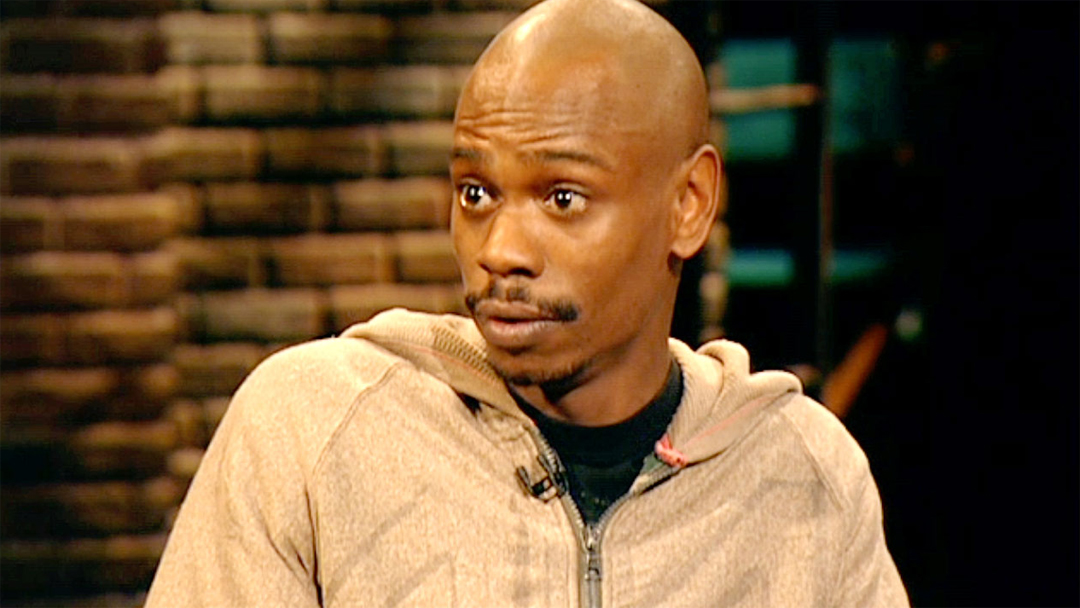 Can Muslims even be funny? Hell yes. Try this. When Rupert Murdoch tweeted this January: "Maybe most Moslems peaceful, but until they recognize and destroy their growing jihadist cancer they must be held responsible", Aziz Ansari counter-tweeted: "Rups can we get a step by step guide? How can my 60-year-old parents in NC help destroy terrorist groups? Plz advise."
Ansari, who you'll know as Tom Haverford in Parks and Recreation, as a hilarious standup and the author of a book about sexual mores. Modern Romance: An Investigation, describes himself as an atheist, but he was born to a Tamil Muslim family in South Carolina. His mother, Fatima, works in a medical office, and his father, Shoukath, is a gastroenterologist. And then there's Dave Chappelle, who came to our attention as Ahchoo in Mel Brooks' 1993 film Robin Hood: Men in Tights and is now a leading American standup. He converted to Islam in 1998 but doesn't go on about it. Why? "I don't normally talk about my religion publicly because I don't want people to associate me and my flaws with this beautiful thing," he told Time magazine in 2005. "And I believe it is beautiful if you learn it the right way."
Adapted from "The Muslims who shaped America – from brain surgeons to rappers"