Skip to content
You can help millions of people learn about Islam.
We ask you to please support IslamiCity's mission to make accurate information about Islam and Muslims accessible to everyone -- without political or cultural baggage. Your donation is dispelling myths and changing hearts and minds.
"Call [people] to the way of your Lord with wisdom and good teaching. Reason with them in the most courteous way, for your Lord knows best who has strayed from His way and who is rightly guided."
Quran 16:125
Here's how you can impact millions.



1. Donate your zakat.
Gifts of any size make a meaningful impact. Your donation is zakat-eligible and tax-deductible.



2. Follow your investment.
We will email you updates on how your gift is making an impact.



3. Change hearts & minds.
You are playing an active role in sharing the beauty and relevance of Islam around the world.
Dispelling myths about Islam is worth every penny.
See how a gift of any size makes an impact.
Islam is misunderstood. We're changing that.
Many people can't speak to a Muslim about Islam because they don't know one. But they will turn to the internet for answers. That's why we created IslamiCity 25 years ago. We believe everyone, everywhere deserves access to accurate information about Islam -- without cultural and political baggage. We follow the mandate of the Prophet (pbuh) who said in his last sermon, "take these words to those who could not be present here today." Please invest in sharing Islam with millions of people thirsty to learn about this beautiful faith.
We rely on thousands of donors like you with a shared mission.
This is why people like you give...
"Many people are not religious but seek guidance and spirituality. I believe education is the most important thing Muslims can do anywhere in the world. This is such a valuable site. I can't think of one other organization that does what you do for both Muslims and non-Muslims."
---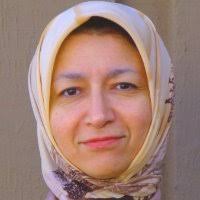 Maha Elgenaidi
Chief Innovation Office, Islamic Networks Group
---
"When it comes to myths, in some ways, I can stand up to non-Muslims better than Muslims could. I have to have information to share that's accurate. As a white, Christian, educated woman, IslamiCity is a treasure for non-Muslims and Muslims. It gives us a window into the best of Islam and Muslims."
---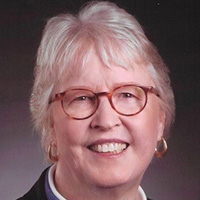 Dr. Lo Sprague
President of the Guibord Center
---
"As a father of four, one of my greatest concerns is my children. How are they going to understand and connect to their faith and navigate American and Muslim identity? IslamiCity is helping Islam be better understood. This is one of the most worthy beneficiaries of your support during this blessed month."
---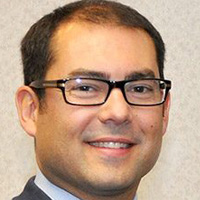 Jihad Turk
Founding President of Bayan Islamic Graduate School
---
"As a new Muslim, I can toggle back and forth between heavier info like comparing the 10 commandments and practical stuff like how to take care of your dog. You live up to your name. In a city, you have multiple opinions, experiences, and disciplines. You can feel it across the site."
---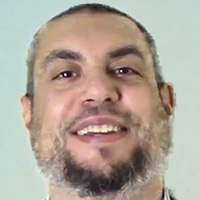 David Smith
Former Human Resources manager
---
"Google searches give you a bunch of nonsense on Islam. IslamiCity is making it easy for everyone to access and search the Quran. It's priceless. It's bigger than just having the Quran on the phone. You can reference, learn, search, dig deep, and engage with your faith."
---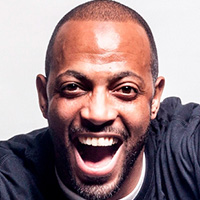 Omar Regan
Comedian and Filmmaker
---
"Whenever I have to prepare a khutba, talk, or research a topic, I go immediately to the IslamiCity website in the Quran search and the hadith search. IslamiCity gives me the tools that empower me in terms of education and information."
---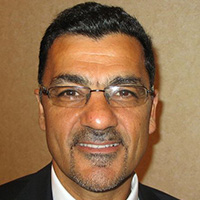 Salam Al-Marayati
President, Mulsim Public Affairs Council
---
"IslamiCity does what Islam, Muslims, and the world need most: an all-inclusive view of Islam and Muslims, and promoting inter- and intra-religious dialogue on a global level."
---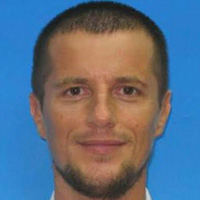 Dr. Spahic Omer
Associate Professor, International Islamic University Malaysia
---
You've made so much possible.
See how Allah blesses your sincerity and multiplies your reward.
289 million
visitors to the site since our launch.
---
10,500 +
articles and videos across 67 topics from atheism and apostasy to war and zionism.
---
1,550 +
people have taken shahada on our website.
---
40,000 + Qurans
shipped free to people who want to learn from the source.
---
Our approach is tried and tested.
Educate

We provide accurate and diverse perspectives to help people get a holistic understanding of Islam.
Connect

Information alone isn't enough. Our visitors connect with one another to learn from their experiences.
Transform

Our goal is to transform hearts and minds from conflict and confusion to clarity and confidence in Islam.
Welcome to the New IslamiCity




We prepared this quick tour to help you get familiar with the new design so you find your way around the new site much quicker.

Let's begin.

Topics Menu - Always one click away




Topics menu will always be here, always within reach.

Here, you will find quick shortcuts to major topics & hubs under IslamiCity.

Site Search & Most Popular




Site search is also one click away.

Here, you will also find the links to the most visited sections of IslamiCity, such as Prayer times, Hijri Converter, Phonetic Search, Quran Section, IslamiCity Bazar and more.

Login & Login Status




If you need a Login or Registeration, this is your starting point.

If you see a green icon like this (), it means you're already logged in!

But if you see, a red iconlike this (), it means you are NOT logged in.

It's all color coded. We'd love it if your icon is always green. It makes us a community.

Main Hubs & Home Pages

Everything under IslamiCity is categorized under the major hubs you see in this panel. Due to overwhelming content, each of these hubs can be considered a home page of its own.

Faith is where the tenets, pillars and spiruality related content is found.

Science section features not just Science but also Nature and Technology. This section is more for the technologically minded.

World section is for the News Buds. It covers day to day World Affairs, Politics & News.

Life section is all about Society, Art, Culture, History, Sports, Food, Music and much more.

Values section on the other hand is very special. We created it for only one thing in mind; to create a peaceful corner that features just inspiring and uplifting material, focused around Universal Values to be reflect upon -- at a time never needed more desperately than now

Inspiring Themes




Every other Friday, we try to feature a new theme which will uplift our spirituality. Our themes mostly focus on the universal values such as compassion, patience, love and so on.

We feature each theme with a beautiful image. Click on these beautiful images & start exploring the theme/value behind it.