---
I hope ultimately that younger Muslim girls will see that they can still do what they want no matter what and I hope that people who aren't Muslim can see that I'm just like them. The only difference is that I wear a scarf.
Nura Afia, Beauty blogger, CoverGirl's first hijab-wearing ambassador
---
Not 'brainwashed': American converts to Islam speak out
auren Schreiber, 26, converted to Islam in 2010 after a study-abroad trip. She and others want to dispel stereotypes...
---
Hajj and the Neglected Legacy of a Great Woman
It also calls for a submission that is spontaneous and conscientious, without any hesitation or resistance against the will and guidance of God. "But no, by your Rabb, they can have no (real) faith, until they make you judge in all disputes between them, and find in their souls no resistance against your decisions, but accept them with the fullest conviction"
---
Rashida Tlaib: One of First Muslim U.S. Congresswomen
On Tuesday evening, Palestinian American Rashida Tlaib in Michigan and Somali American Ilhan Omar in Minnesota became the first two Muslim women ever elected to Congress.
---
Ilhan Omar: Hopes to Bring "Unique Insight" into Lives of Refugees
Among the historic victories in this midterm election, Democrat Ilhan Omar triumphed in Minnesota's 5th District with 78 percent of the vote. Omar will be the first Somali-American and first woman of color from Minnesota in the House, as well as one of two Muslim women elected to Congress.
---
What Islam Really Says About Women
Alaa Murabit's family moved from Canada to Libya when she was 15. Before, she'd felt equal to her brothers, but in this new environment she sensed big prohibitions on what she could accomplish. As a proud Muslim woman, she wondered: was this really religious doctrine?
---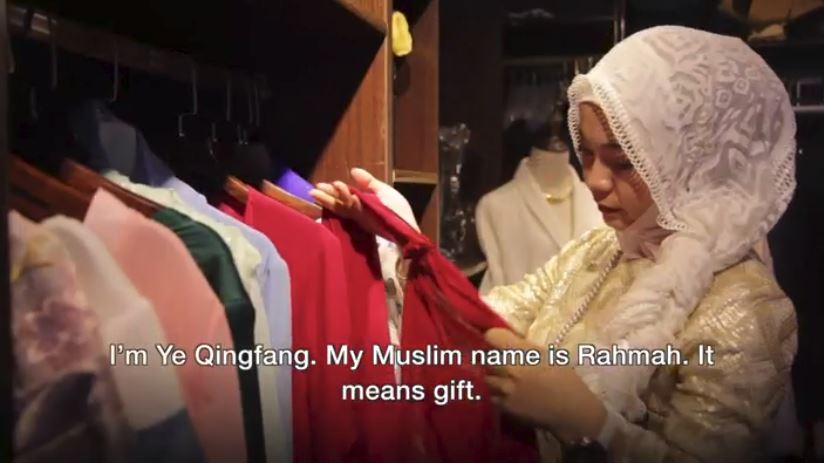 I am a Chinese hijabi
Rahmah is a young Chinese Muslim woman who only began wearing a hijab in her 20s. She describes how she sticks to her religious beliefs, and how she is trying to help Chinese Muslim women reclaim their identity.
---
Condition of Humans 10: Greed
Condition of Humans 10: Greed - Dr. Aslam Abdullah
---
Finnish Salmon Soup (Lohikeitto)
---
A beautiful Shahadah pendant, hand crafted from sterling silver and studded with Zircon stones. Special Rhodium gold plating for a durable long life finish
$39.95
Our Pendants will not tarnish or loose their luster for a very long time.
---
Crystal Wedge engraved with Quran ayah 27:30. About 6 inches high and 4 inches wide.
$54.95
Our Crystal expresses the artistic and spiritual heritage of Islam perfectly.
---
---