---
On that Day people will proceed in separate groups to be shown ˹the consequences of˺ their deeds. So whoever does an atom's weight of good will see it. And whoever does an atom's weight of evil will see it.
Quran, Az-Zalzalah (The Earthquake) 99:6-8
---
Following The Path of Prophet Muhammad (PBUH)
"You are the best community raised up for (the benefit of) humanity; enjoining what is right and forbidding what is wrong and believing in God."
---
Arab American Mind and U.S. Presidential Election
Any discussion of Arab Americans must consider, at the outset, both the deep diversity as well as the shared attitudes and concerns that exist within the community. As is the case with most ethnic groups, Arab Americans are not a monolith.
---
Future of American Democracy: On Inequality, Polarization, and Violence
In January 2017, the Economist Intelligence Unit (EIU)'s Democracy Index downgraded the state of democracy in the United States from "full democracy" to "flawed democracy."
---
Webinar (Dec 1): OFF-LIMITS - How My Faith Inspires My Politics?
Join us for an engaging conversation about how faith can make us better citizens! Register NOW!
---
The French Crisis is Self-Made
France is in crisis, or so it seems from the latest reports in the media. For the last couple of weeks, the secular fundamentalist state has been in a state of alert since the beheading of a middle-school teacher in a Paris suburb by an 18-year-old attacker who was apparently angry with the teacher showing a cartoon...
---
Rabi Al-Awwal: The Month of Momentous Events
Rabiul Awwal, or in transliteration Rabīʿ al-Awwal, is the third month of the Islamic lunar calendar, which is known as the hijrī calendar. It comes after Muḥarram and Ṣafar and it is also known as Rabīʿ al-Anwār by some Muslim scholars. The name Rabiul Awwal which literally means the first spring was introduced during the pre-Islamic era...
---
Lactose Intolerance
Lactose intolerance is a common culprit for digestive dilemmas in many individuals. Lactose is the sugar naturally present in dairy products. Once consumed, it must be broken down by the intestinal enzyme lactase. Primary lactose intolerance is the most common form of the condition. It is due to a deficiency of the lactase enzyme...
---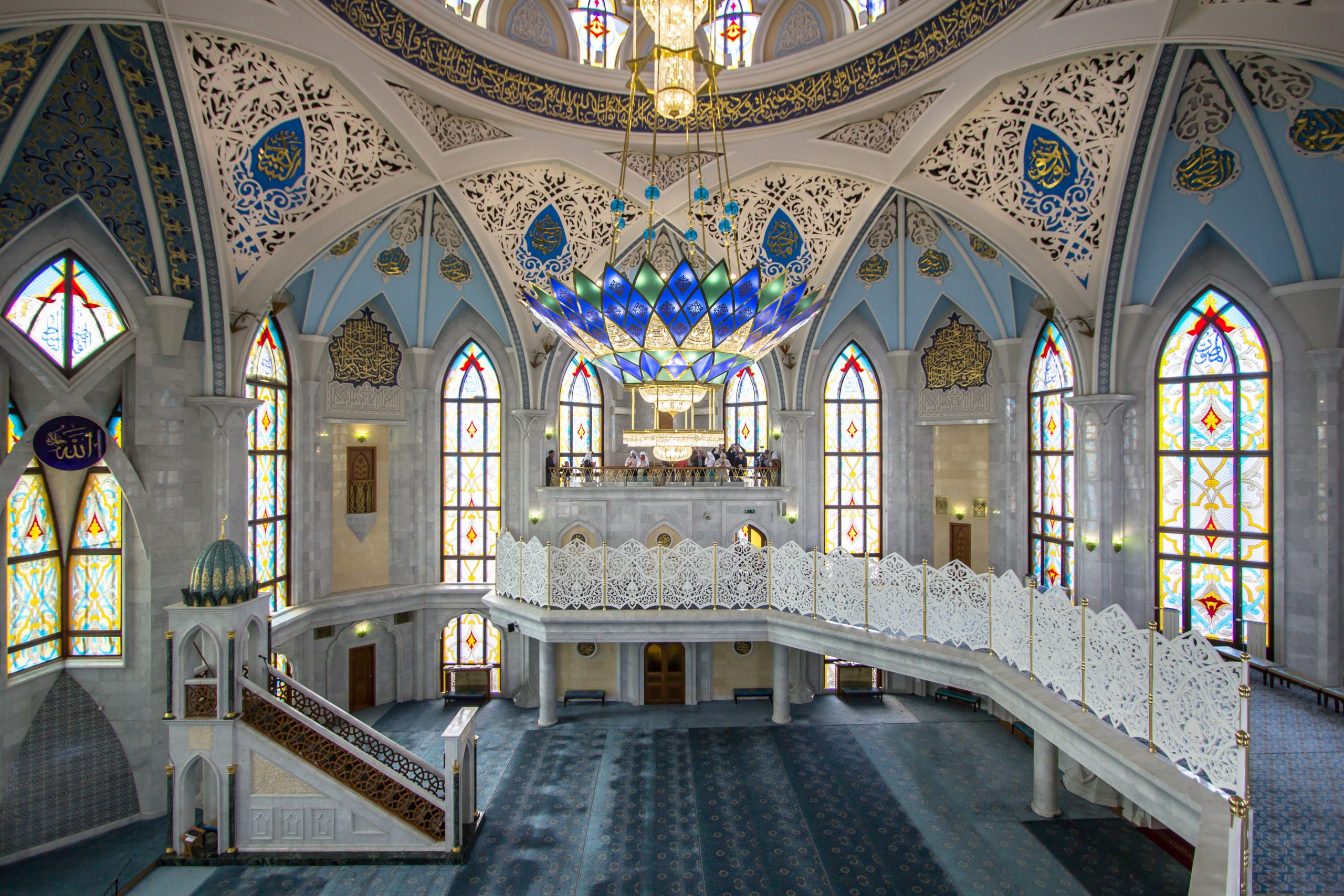 Unity
Friday Sermon (11-13-2020) - Kienan Taweil Topic: Unity During the Covid-19 pandemic, we host weekly online Friday Khutbahs by various speakers.  Please tune in at https://www.islamicity.org/24431/live-khutba/ at 1:30 PM PST (4:30 PM EST; 8:30 PM GMT)
---
Cosmology: Traditional and Modern Understandings
A Dialogue on the Question of Cosmology: Traditional and Modern Understandings" This panel discussion happened between Dr. Seyyed Hossein Nasr and Dr. Bruno Guiderdoni on December 22, 2019 at the Reviving the Islamic Spirit 2019 Convention in Toronto, Canada.
---
Chervil Soup
---
Reproduction Of A Miniature Depicting Mecca & Medina. Box of 10 SUFI WISDOM Cards with Matching Envelops.
Why You should send Interfaith, Sufi Wisdom & Museum Masterpieces Greeting Cards? By twisting the truth about Islam and Muslims, a small number of anti-Muslim ideologues have managed to take over the discourse and create a hostile environment for Muslims. The root cause of all this hostility is ignorance and misinformation. What can we do about this? The inevitable answer is, "Work harder at educating the American public about Islam." We at IslamiCity feel that the best way to engage and build bridges with "the other" is through art, sports, culture and food! To this end we have published a range of Greeting Cards that illustrate the universal values shared equally by Islam and other traditions worldwide.
---
SHAHADAH. Framed Faux Canvas Print. Overall Size 19 x 8 inches
Bless And Beautify Your Home Instantly  with superbly framed Islamic Art at affordable prices. This image  depicts the  "Shahadah" in an outstanding example of Arabic calligraphy. The English translation reads, "There is no god but Allah and Muhammad is Allah's messenger." * Overall  Frame Size: About 19" x 8"
---
A BEAUTIFUL 'SHAHADAH' PENDANT HAND CRAFTED FROM STERLING SILVER AND STUDDED WITH ZIRCON STONES. SPECIAL RHODIUM GOLD PLATING FOR A DURABLE, EXTRA LONG LIFE FINISH.
Bring beauty and blessings into your life with The IslamiCity Collection of Pendants. Our Pendants are simply the "Best" gift for her. Each Pendant is painstakingly hand crafted by a master craftsman in the traditional manner. All pendants and chains are made from SILVER and than plated with REAL GOLD for that special look. The gold plating is of superior quality and our Pendants will not tarnish or loose their luster for a very long time. So what are you waiting for. Buy a Pendant now for her or for yourself!
---
SubhanAllah Infinity Bold
Subhanallah is an Arabic Term who's meaning often gets mixed in translation. There is no correct or precise definition in English but more generally Subhanallah means "Allah is Perfect", "Glory be to God", "How Free of any Imperfection is Allah" or "May He Be Exhalted".
---
---