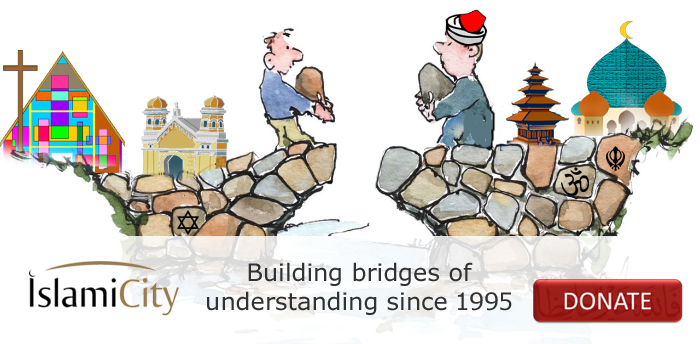 "When a man spends money on his family as a good deed, then for him it is a sacred act of charity."
The Wisdom of the Prophet, Translated by Thomas Cleary
What can we learn from a donkey?

One day a farmer's donkey fell down into a well. The animal cried piteously for hours as the farmer tried to figure out what to do. Finally, he decided the animal was old, and the well needed to be covered up anyway; it just wasn't worth it to retrieve the donkey. He invited all his neighbors..
Contributions of Islamic Civilization to the Modern World

Few of us realize that the present day powerful and prosperous Europe passed through a long historic period called the Dark Ages. It lasted for more than a thousand years of stagnation and backwardness extending from the 5th century after Christ until Renaissance in the 18th Century.
Viking Clothes Found With Inscription 'Allah'

When archaeologists originally analyzed the burial clothes found at Viking graves in Sweden, they were working during World War II and looking at the garments through the lens of a Nordic-focused ideology. They missed a fascinating detail. As textile archaeologist Annika Larsson discovered when she reexamined the silks, which had been in storage for decades, the burial clothes had ..
Music - ICTunes Radio

Stream anytime anywhere 24/7 Islamically inspired music and tunes.
BAZAR PRODUCTS
All bazar products help support IslamiCity's outreach efforts.
FOUR QULS. Overall Size 19 x 8 inches
| | |
| --- | --- |
| The famous "FourQul's" from the Quran written in highly stylized Arabic calligraphy. Bless And Beautify Your Home Instantly with superbly framedIslamic Art at affordable prices. | |
BISMILLAH. Overall Frame Size 32 x 14 inches
| | |
| --- | --- |
| This image depicts the "Bismillah" in an outstanding example of Arabic calligraphy. The English translation reads, "In the name of Allah, the Beneficent, the Merciful." . | |
Advertising

Our advertisers are a critical pillar of support. You can support us by supporting them. Learn More
---
Car Donation

A quick and easy process that supports our outreach efforts and allows you to claim a tax deduction. Learn More
---
Donations

We appreciate the donations received from our existing supporters, and we invite new donors to join this global community. Learn More
---
---
Zakat

Purify your wealth through increased understanding of Islam and the Quran by Muslims and non-muslims. Learn More