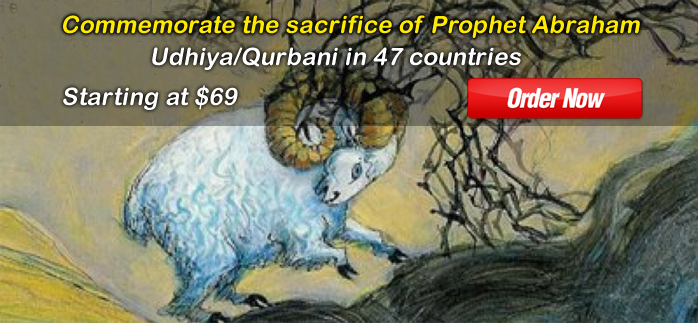 "O our Sustainer! Grant that our spouses and our offspring be a joy to our eyes, and cause us to be foremost among those who are conscious of Thee!"
Quran 25:74
Modern Challenges to the Spirit of Hajj

There was a time when people would spend months and months preparing themselves financially and spiritually to live the real meaning of Hajj. However nowadays Hajj is offered as a holiday package.
The Case for Allah's Existence in the Quran and Sunnah

Knowledge of God's existence is often taken for granted by believers. The authentic religious experience – affirmed again and again in a Muslim's daily life – makes faith in God feel so natural as to be assumed.
Simple Hajj Steps (Schedule)

Day One - Miqat: The pilgrim enters the state of Ihram at one of the five Miqats (entry points), putting on the Ihtam garment and expressing the intention to perform Hajj.
Hadith #3: From the Scrolls of Abraham

When Malcolm X returned from Hajj, he famously stated that he believed that Islam had the cure to racism in America and the world. Islam is a religion of justice that addresses so many of the underlying currents in a society that allow for transgressions to go unchecked.
Quran Audio Recitation

Continuous audio recitation of the Quran by Shaikh Abdul Baset - followed by English translation of Marmaduke Pickthall read by Aslam Azar. Best audio rendering of an English translation. Listen on your phone or PC.
BAZAR PRODUCTS
All bazar products help support IslamiCity's outreach efforts.
Reproduction Of A Miniature Depicting Mecca & Medina
| | |
| --- | --- |
| At IslamiCity feel that the best way to engage and build bridges with "the other" is through art and culture! To this end we have published a range of Greeting Cards that illustrate the universal values shared equally by Islam and other traditions worldwide.. | |
Advertising

Our advertisers are a critical pillar of support. You can support us by supporting them. Learn More
---
Car Donation

A quick and easy process that supports our outreach efforts and allows you to claim a tax deduction. Learn More
---
Donations

We appreciate the donations received from our existing supporters, and we invite new donors to join this global community. Learn More
---
---
Zakat

Purify your wealth through increased understanding of Islam and the Quran by Muslims and non-muslims. Learn More