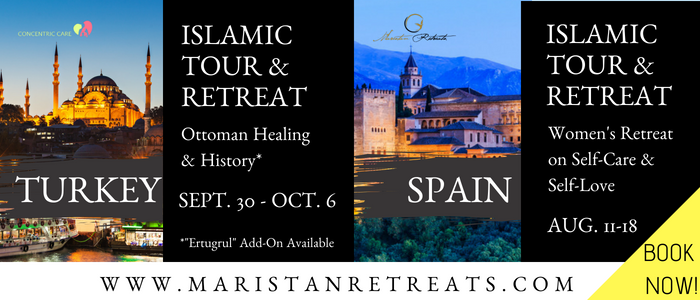 "Religion is a body; its head is knowledge of God, its spine obedience to him."
A Treasury of Virtues: Sayings, Sermons, and Teachings of Ali (ra), attributed to al-Jahiz
Forget about changing the world

Bayazid Bisami was a Persian Mystic from north-central Iran who lived from about 804 AD to 874 AD. The following is attributed to his writing: "When I was young I asked God, 'Give me the energy so that I can change the whole world.'
Hajj in the Bible

When many Jews and Christians view Islam from the outside, they find parallels to their own faiths that usually inspire a great deal of curiosity. These parallels are often doctrinal, sometimes regarding the biographies of Prophets shared between the three Abrahamic faiths like Moses and Jesus (peace be upon them). Yet, sometimes striking parallels are found ..
Islamic Golden Age: Advancements in Medicine

Most students of history have only a passing familiarity with the Islamic Golden Age in the Greater Middle East, from about 750 to 1258. Advancements in medicine, algebra and astronomy; influential figures like Avicenna and Averroes: these asides in the traditional story of the late Middle Ages and early Renaissance only gloss the surface of one of the most important ..
BAZAR PRODUCTS
All bazar products help support IslamiCity's outreach efforts.
Advertising

Our advertisers are a critical pillar of support. You can support us by supporting them. Learn More
---
Car Donation

A quick and easy process that supports our outreach efforts and allows you to claim a tax deduction. Learn More
---
Donations

We appreciate the donations received from our existing supporters, and we invite new donors to join this global community. Learn More
---
---
Zakat

Purify your wealth through increased understanding of Islam and the Quran by Muslims and non-muslims. Learn More