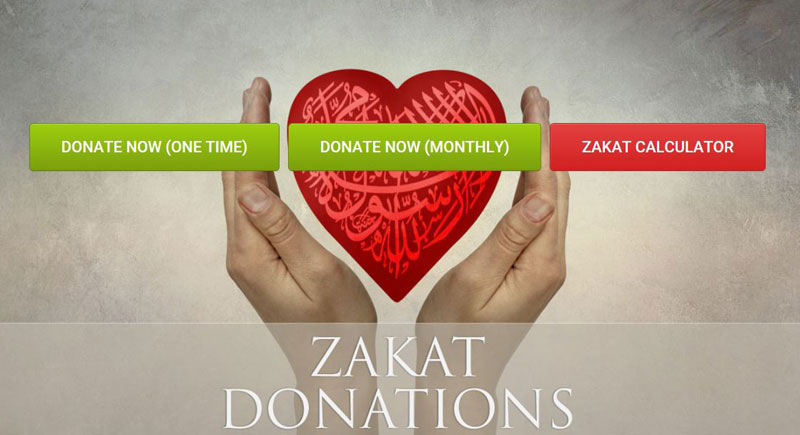 PROMOTE LOVE & UNDERSTANDING!
Since 1995, IslamiCity has been the world's most recognized & largest Islamic web site, promoting the message of peace to millions of people!
Visit our Wall of Donors page and join those 1000's of hearts who support these efforts.
This Ramadan, consider IslamiCity as part of your zakat/donation and help make this world a better place.
All Donations to IslamiCity are Zakat-Eligible & Tax-Deductible
DONATE - HELP US PROMOTE THE MESSAGE OF PEACE WITH WISDOM AND COMPASSION
The Best Way to Start Ramadan: Seven Tips

One question I get asked a lot is "What is the best way to start Ramad?n?" I thought about this for sometime, and here is my answer: "The best way to start Ramad?n is the way you ended it last year." Meaning: you should start Ramad?n with the same passion, focus and commitment that you completed the last ten days ..
Fasting should increase Philanthropy

Sawm or Fasting in the Islamic tradition requires dawn till dusk abstention from food, drink and intimacy. It is, however far more than mere refraining from these necessities of daily living.
Dua (Prayer) of Fasting

The following dua (prayers) are recited at the beginning and end of the fast to indicate and affirm the intention of the fast.
Fasting in Ramadan: Worship or Habit?

Is fasting a habit or is it an act of spiritual devotion? It is related that Prophet Muhammad said: "Good conduct is a habit, and bad conduct is just obnoxious."
Why Don't Muslims Speak Out Against Terrorism?

Why don't Muslims speak out against terrorism?" This is as much a statement as it is a question. It implies that Muslims do not denounce terrorism because they implicitly support it. This is a fallacy. Dr. John Andrew Morrow explains
BAZAR PRODUCTS
All bazar products help support IslamiCity's outreach efforts.
Advertising

Our advertisers are a critical pillar of support. You can support us by supporting them. Learn More
---
Car Donation

A quick and easy process that supports our outreach efforts and allows you to claim a tax deduction. Learn More
---
Donations

We appreciate the donations received from our existing supporters, and we invite new donors to join this global community. Learn More
---
---
Zakat

Purify your wealth through increased understanding of Islam and the Quran by Muslims and non-muslims. Learn More