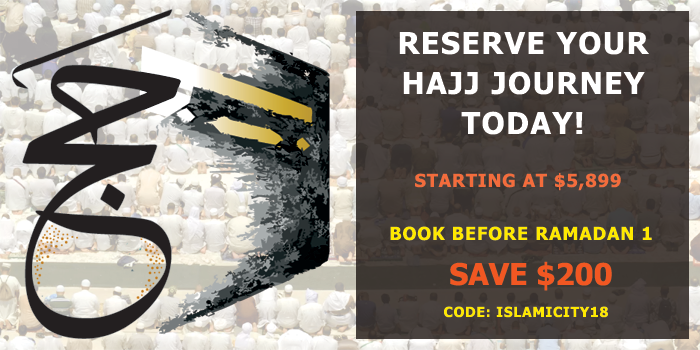 "Glory to Him who made His servant travel by night from the sacred place of worship to the furthest place of worship, whose surroundings We have blessed, to show him some of Our signs: He alone is the All Hearing, the All Seeing."
Quran 17:1
How much do you know about Isra and Miraj?

Isra and Mi'raj is observed on the 27th day of the month of Rajab, the seventh month in the Islamic calendar. This event marks the night that Allah (God) took Prophet Muhammad (peace be upon him) on a journey to heaven.
Reflections on Isra and Miraj

Isra and Miraj are mysteries that no human being will ever be able to fathom, but there are important lessons in them that every Muslim can learn.
The Al-Aqsa Mosque: Through the Ages

When Prophet Muhammad received the command from God to lead the Muslim community in five daily prayers, their prayers were directed towards the holy city of Jerusalem.
Islam in America | Rewind

Compare the state of Islam in America today with Rageh Omaar's Aljazeera documentary from 2008. A journey across the United States to reveal the surprising, counter-intuitive, and little-known world of Islam in America.
BAZAR PRODUCTS
All bazar products help support IslamiCity's outreach efforts.
BOX OF 10 RAMADAN MUBARAK GREETING CARDS.
| | |
| --- | --- |
| 40% OFF! - Express your feelings with this superb card. You, your family and friends will all be impressed! The compelling design is most appropriate for sending during Ramadan and Eid. . ORDER NOW! | |
Advertising

Our advertisers are a critical pillar of support. You can support us by supporting them. Learn More
---
Car Donation

A quick and easy process that supports our outreach efforts and allows you to claim a tax deduction. Learn More
---
Donations

We appreciate the donations received from our existing supporters, and we invite new donors to join this global community. Learn More
---
---
Zakat

Purify your wealth through increased understanding of Islam and the Quran by Muslims and non-muslims. Learn More