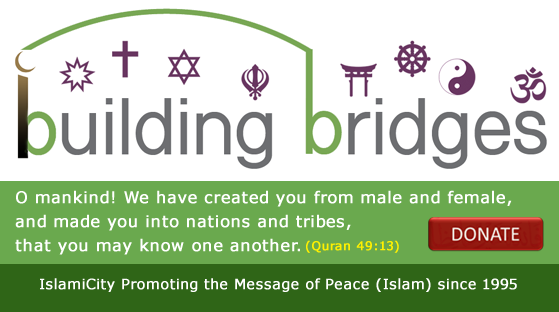 "Jesus said, "Whoever has learned, acted and imparted knowledge - he is the one who is called great in the kingdom of heaven.""
#46 The Muslim Jesus by Tarif Khalidi
Prophet Muhammad's Lessons in Leadership - Trust

During his hidden years in Mecca working with merchant-caravans, probably as a caravan leader, Muhammad acquired a new name: al-Amin, the Trustworthy One. The same root, incidentally, gives the English word amen, often used at the end of prayers, an expression of hearty approval.
Qualities of an Exemplary Leader

Owing to Mercy from God, you were gentle in dealing with them [your companions]. Were you harsh [and crude], hard of heart; they would have fled from you. Therefore, pardon their abuses, seek [God's] forgiveness for them, and consult them in the affair.
Justice is not a fashionable term!

ustice has always been the very essence of all Divinely Guided Religions, mission of all the Prophets and Message of all the Scriptures. Justice is an integral part of the faith. Upholding the principle of justice is
Interview: Imran Hosein at the U.N. Geneva

Interview of Sheikh Imran Hosein conducted by Christian Peschken at the United Nations in Geneva. Christian is an independent U.N. Correspondent for EWTN (The Global Catholic TV Network). This interview was filmed for EWTN Broadcast. Published on Sep 25, 2017
Tariq Ramadan: 'I am totally innocent of all these crimes'

On February 2, Tariq Ramadan was held in precautionary detention. A few weeks prior to going to court, the professor made a video recording in which he returned to his legal case. Le MuslimPost has obtained the video which was never shown to the general public. In this ten minute recording, Tariq Ramadan explains his situation ..
BAZAR PRODUCTS
All bazar products help support IslamiCity's outreach efforts.
Curtain over the door of the Kaba from Ottoman times.
| | |
| --- | --- |
| This calligraphy adorns the "Kiswah",the black silk cloth which covered the Kaba in Mecca during Ottoman times. Currently this Kiswa is part of the collection of Islamic Relics in the Topkapi Museum in Istanbul, Turkey. | |
Advertising

Our advertisers are a critical pillar of support. You can support us by supporting them. Learn More
---
Car Donation

A quick and easy process that supports our outreach efforts and allows you to claim a tax deduction. Learn More
---
Donations

We appreciate the donations received from our existing supporters, and we invite new donors to join this global community. Learn More
---
---
Zakat

Purify your wealth through increased understanding of Islam and the Quran by Muslims and non-muslims. Learn More