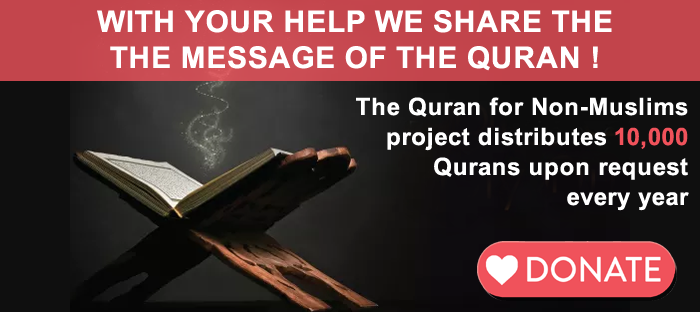 "This is the Scripture in which there is no doubt, containing guidance for those who are mindful of God, who believe in the unseen .."
Quran 2:1
How the Quran shapes the brain

If it wasn't for their political problems and constant fighting between each other, the Muslims would have been on the moon by the 1400's" was the statement made by a non-Muslim professor in a 400-level undergraduate class on the history of science ..
On the Importance of Understanding the Qur'an

Millions of Muslims around the globe recite the verses of the Qur'an daily in their prayers. In Ramadan, recitation of the entire Qur'an is completed in thousands of mosques around the world.  In some cases, the recitation of the entire Qur'an is completed in three nights in the last ten days of the month of Ramadan. ..
How Do We Know the Quran is Unchanged?

The awakening of Europe from the Dark Ages and the subsequent intellectual enlightenment of the 1600s-1800s was one of the most powerful movements in modern history. It brought to Europe a dedication to empirical science, critical thinking, and intellectual discourse..
24 Hour Quran Audio Recitation

Continuous audio recitation of the Quran by Shaikh Abdul Baset - followed by English translation of Marmaduke Pickthall read by Aslam Azar. Best audio rendering of an English translation. Listen on your mobile or desktop.
Science in Quran Series: Sunshine and Iron

This series of lectures starts with verse 78:13 about the sun being a blazing lamp, and traces one of mankind's most fascinating intellectual journeys: trying to understand where sunshine comes from.
BAZAR PRODUCTS
All bazar products help support IslamiCity's outreach efforts.
Framed Faux Canvas Print: FOUR QULS
| | |
| --- | --- |
| The famous "FourQul's" from the Quran written in highly stylized Arabic calligraphy. Bless And Beautify Your Home Instantly with superbly framedIslamic Art at affordable prices. | |
Allah, Muhammad and Shahada.
| | |
| --- | --- |
| This image displays 3 outstanding example of Arabic calligraphy. The Right Panel displays the word "Allah". The full translation is, GOD. Greatness and Majesty belong to Him" The Center Panel displays the Shahada. | |
Advertising

Our advertisers are a critical pillar of support. You can support us by supporting them. Learn More
---
Car Donation

A quick and easy process that supports our outreach efforts and allows you to claim a tax deduction. Learn More
---
Donations

We appreciate the donations received from our existing supporters, and we invite new donors to join this global community. Learn More
---
---
Zakat

Purify your wealth through increased understanding of Islam and the Quran by Muslims and non-muslims. Learn More