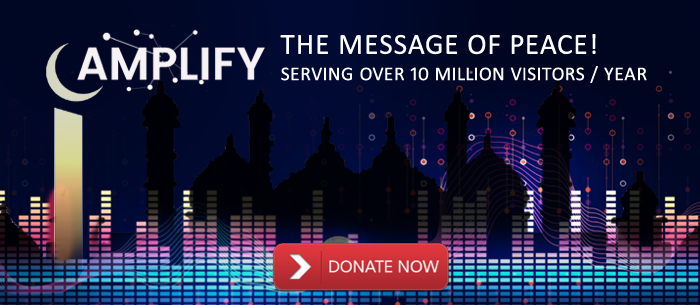 "Knowledge without action is wastefulness and action without knowledge is foolishness."
Abu Hamid al-Ghazali (1058-1111 CE)
Who are Non-Denominational Muslims?

A growing number of Muslims, especially in the US and Canada, now identify with an Islam that is non denominational. They can simply be called Muslims, however, if anyone wants to distinguish them as a separate category, they may be described Non Denominational Muslims or NDM.
Medina Charter of Prophet Muhammad and Pluralism

The clash of civilizations, cultures, tribes, and religions seems to be prevalent throughout all of history. At the same time, history reveals simultaneous conflict and efforts to resolve tensions and division feeding animosity through mediation, diplomacy, and dialogue.
Islamic Society must reflect Islamic Character

The question: Is there a relationship between human character and human society? .. The Qur'an (more than 1400 years ago) mentioned that if a new society is to be created then the foremost prerequisite for this to happen is ...
Language describing Islam & Muslims

Tony McEnery argues that language by the British press, highlights an unsettling trend in the media -- using language that characterizes Muslims as violent and unusual -- a trend that, as he shows, has a long history and he ..
BAZAR PRODUCTS
All bazar products help support IslamiCity's outreach efforts.
The Kaba.
| | |
| --- | --- |
| This image depicts the Holy Mosque in Mecca (Kabaah) at sunset. The affordable gift idea! Blesses and beautifies the home. . | |
Maasha Allah. Replica of a centuries old ceramic tile.
| | |
| --- | --- |
| Faux Canvas Frame. This vividly colored artwork is a replica of a centuries old ceramic tile. The Arabic phrase "ma sha'Allah" ...... meaning; "as God wills" or "as God wishes" has become a part of the daily discourse of pious Muslims. It occurs repeatedly in the Noble Quran, for example see verse 87:7 | |
Advertising

Our advertisers are a critical pillar of support. You can support us by supporting them. Learn More
---
Car Donation

A quick and easy process that supports our outreach efforts and allows you to claim a tax deduction. Learn More
---
Donations

We appreciate the donations received from our existing supporters, and we invite new donors to join this global community. Learn More
---
---
Zakat

Purify your wealth through increased understanding of Islam and the Quran by Muslims and non-muslims. Learn More